9:10am Tuesday 8th May 2012 in News
Elton John
Ticket still on sale for Elton John's Taunton gig
9:10am Tuesday 8th May 2012 in News
http://www.thisisthewestcountry.co.uk/news/9686002.Ticket_still_on_sale_for_Elton_John_s_Taunton_gig/?ref=rss
TICKETS are still on sale for Taunton's biggest gig of the year – Elton John at the County Ground this summer.
Elton and his band will bring their unforgettable live show back to the town for one special night on Sunday, June 3.
The reserved seating-only event will see Elton supported by special guests 2CELLOS, who will open the show.
Classically-trained musicians 2CELLOS have performed together since January, 2011, and have become internet sensations, landing a major record deal and management contract while under Elton's wing.
Band members Luka Sulic and Stjepan Hauser joined Elton John and his band last summer as they toured the world.
Bringing the concert to Taunton will involve two 35-tonne cranes to lift the stage, six trucks to carry it and eight trucks for production equipment, such as sound, lights, video and wardrobe.
Some 40 crew members will be on the road, and putting the stage together once it reaches the County Ground will involve 60 people. Crews will be at the County Ground for five days preparing the venue, during which time 1,000 meals will be served, including 150 evening meals on the day of the concert.
Once the event begins, 44,000 watts of power will be needed to run the show, which will involve 9,000m of cable, 50 speakers, 40 mics on stage and two pianos.
Elton's last Taunton gig in 2006 saw around 21,000 people pack the County Ground stands and seating on the pitch.Elton previously told the County Gazette: "Five years ago I played the County Ground and it was a fabulous event – a warm summer evening and a great Taunton crowd who certainly knew how to have fun – so I hope you'll all come back to the County Ground in June and we can carry on with the party."
For tickets call 0844-847 2441 or 0871-2310835 .
How to Request Funding
Open Call for Proposals
http://ejaf.org/how-to-request-funding/
The Elton John AIDS Foundation (EJAF) is pleased to announce an open request for proposals beginning May 1, 2012.
Organizations must complete an online Letter of Intent (LOI) by Friday May 18, 2012. All LOIs will be reviewed by EJAF, and organizations approved to submit a full application will be notified in June, with full on-line applications due in July. All full applications will be reviewed by EJAF and funding decisions will be communicated to applicants in December 2012.
Please note that if you are requesting renewed funding for a project supported by EJAF in 2011, you will need to fill out a different form. All organizations making a renewal request should contact EJAF staff for more information.
For this 2012 funding round, as in previous years, EJAF invites LOIs from any proposed project that is aligned with posted EJAF grant-making priorities, which include HIV programs focused on gay men's health and rights, African American health and rights, youth mobilization for sexual health and rights, syringe access and harm reduction, post-prison community re-entry, and scale-up of quality HIV programming in the Southern U.S., Puerto Rico, Latin America, and the Caribbean.
Unsolicited proposals should request no more than $50,000 for activities during calendar year 2012.
Please also note the following parameters for all applicants and funding requests:
• EJAF will generally fund only one proposal per organization.
• EJAF will not fund grants to individuals or for-profit institutions, conferences or meetings, or infrastructure costs.
• Any charitable (not-for-profit) organization located in the U.S., Canada, the Caribbean, and Central and South America may apply for funding by the Elton John AIDS Foundation. (Potential applicants in Africa, Asia, and Europe should apply to our sister Foundation in the UK.)
If you have any questions or need assistance with this application process, please contact Matt Blinstrubas at matt.blinstrubas@ejaf.org
Elton John comes full circle for area ballet star in Love Lies Bleeding
May 8, 2012By Mike Ross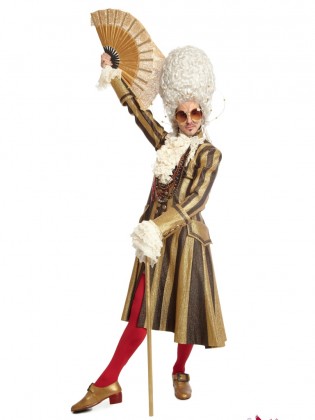 http://www.gigcity.ca/2012/05/08/elton-john-comes-full-circle-for-area-ballet-star-in-love-lies-bleeding/
Consider the Six Degrees of Elton John in Alberta Ballet's production of Love Lies Bleeding, at the Jubilee Auditorium Thursday through Saturday.
The ballet is based upon the life and music of Elton John, who is being played by dancer Kelley McKinlay, who grew up in Fort Saskatchewan, where he did not hang out with the hockey kids, who might've said something like "ballet ain't fer lads!" which is exactly what the coal miner dad said before he saw the light in Billy Elliot, which was recently made into a musical by – you guessed it – Elton John.
"That's a great segue right there," says McKinlay with a laugh.
Like musical theatre, modern dance has invaded the mainstream with a vengeance. Shows like this are part of the reason. McKinlay says he was first exposed to Elton John's music through Disney, which firmly fixes his age (29) because most (older) Elton John fans wouldn't necessarily cite Disney as their seminal Elton John moment. Only well after the Rocketman racked up all those classic hits – many of them reinterpreted in Love Lies Bleeding – did he become One With Disney.
"I was a huge fan of Disney," McKinlay says, "so it was hard not to know some Elton John songs. Even now. Maybe it's because we've done this ballet, but it seems like everywhere you go they're playing Elton John. He touched so many different generations."
Television dance shows have had a huge impact on the popularity of modern dance – for fans and dancers alike – and if you're expecting McKinlay to dump on So You Think You Can Dance? and its ilk, you'd be wrong.
He says, "There are so many dancers who bad mouth all those shows, saying it's a joke, but I'm sorry, but how can it be? You're getting people interested who would never in their right mind come to see a dance show. The fact that you're exposing people to it is huge. Education is the biggest thing. I grew up in Fort Saskatchewan. Fort Saskatchewan is a tiny town. It's a hockey town, and that's OK. I was never friends with any of the hockey guys in school, but when I left and was in the papers all the time and travelling the world, I was getting all these e-mails from people wanting tickets."
The guy from Cats said pretty much the same thing – as an eyewitness to young hockey dudes lining up for their first exposure to musical theatre and digging Cats unironically. This sort of thing would've been practically unheard of 10 years ago.
On the flip side, So You Think You Can Dance? means more fame and more work for people who actually know they can dance. McKinlay – who's alternating the lead role in this production with Yukichi Hattori (who performs Thursday and Saturday; McKinlay performs Friday) – brings up the case of Sabrina Matthews, who worked with the Alberta Ballet before scoring a gig on So You Think You Can Dance Canada. She's one of the most sought-after choreographers in the world.
To the question of how to dance the life of Elton John (if you think it's hard to write about music, try dancing about architecture, to paraphrase Frank Zappa), McKinlay says that while the music and choreography in Love Lies Bleeding is always exactly the same, the true magic lies in the individual interpretation. People have observed that his and Hattori's version "could not be more opposite," McKinlay says. "It's all done through movement, and people say body language is sometimes louder than words. And I think that's a huge reason to why telling a story of a superstar through movement has been such a success, why people connect with the narrative so much. It reads so, so well."
Love Lies Bleeding, which ends Alberta Ballet's current season, plays Thursday through Saturday at 7:30 p.m. in the Jube. Click here for tickets.