Bernie Taupin
From Wikipedia, the free encyclopedia
Works as a performer
Solo albums
http://www.megaupload.com/?d=GD91ZFWC
Taupin
is lyricist
Bernie Taupin
's first solo album. It is a spoken word album of some of his poetry. Taupin was well known for writing the words to many
Elton John
songs, and he used many of the same people John used on his albums in order to create his own. For example,
Gus Dudgeon
and
Steve Brown
collaborated on the album.
Maxine Taupin, his wife at the time, took some of the photographs on the sleeve of the album.
All the poems were written by Bernie Taupin.
1971
US LP -
Bernie Taupin
-
Bernie Taupin
Elektra EKS 75020
Child

Birth (1:20) (Bernie Taupin, Caleb Quaye, Davey Johnstone)
The Greatest Discovery (2:47) (Elton John and Bernie Taupin)
Flatters (A Beginning) (1:16) (Bernie Taupin, Caleb Quaye, Davey Johnstone)
Brothers Together (1:45) (Bernie Taupin, Caleb Quaye, Davey Johnstone)
Rowston Manor (2:20) (Bernie Taupin, Caleb Quaye, Davey Johnstone)
End Of A Day (2:00) (Bernie Taupin, Caleb Quaye, Davey Johnstone)
To A Grandfather (1:42) (Bernie Taupin, Caleb Quaye, Davey Johnstone, Shawn Phillips)
Solitude (1:43) (Bernie Taupin, Caleb Quaye, Davey Johnstone)
Conclusion (1:22) (Bernie Taupin, Caleb Quaye, Davey Johnstone)

When The Heron Wakes (2:40) (Bernie Taupin, Caleb Quaye, Davey Johnstone)
Like Summer Tempests (1:49) (Bernie Taupin, Caleb Quaye, Davey Johnstone)
Today's Hero (2:12) (Bernie Taupin, Caleb Quaye, Davey Johnstone, Shawn Phillips)
Sisters Of The Cross (2:39) (Bernie Taupin, Richard Coff, Diana Lewis)
Brothers Together Again (2:33) (Bernie Taupin, Caleb Quaye, Davey Johnstone)
Verses After Dark

La Petite Marionette (1:33) (Bernie Taupin, Richard Coff)
Ratcatcher (2:17) (Bernie Taupin, Shawn Phillips)
The Visitor (2:27) (Bernie Taupin, Shawn Phillips)
Produced by Gus Dudgeon.


String arrangements by Robert Kirby, co-ordination by Steve Brown
Caleb Quaye: piano, acoustic guitar & organ
Davey Johnstone: sitar, acoustic guitar, banjo, mandolin & lute
Shawn Phillips: sitar, electric guitar, 6 & 12 string acoustic guitars, koto & voice
Richard Coff: violin & viola
Diana Lewis: piano
Chris Karan: tabla, finger cymbals
Ron Chesterman: double bass

All poems by Bernie Taupin


Engineering: Clive Franks. Tape Operators: Barry Sherlock and Tony Lord
Recorded at DJM Studio, London and Remixed at Trident Studio, London
Remix Engineer: Robin Geoffrey Cable
Keepers of the Keys: Nigel Olsson & Stuart Epps
Illustrations: Peter Schaumann. Photography: Ed Caraeff
Art Direction & Design: Robert L. Heimall



Review by Joe Viglione:



Elton John's

lyricist could have come up with a more interesting project given the enormous talent involved. Many of the Elton John mafia from the early seventies participate - producer Gus Dudgeon, Davey Johnstone, Caleb Quaye, Clive Franks, and others accompany Bernie Taupin on this lyrical excursion. Side 1 contains the poem Child which has nine separate elements listed "a" through "i".
The second portion of Child which is sub-titled The Greatest Discovery, is the only Elton contribution, credited to John/Taupin. It is also one of the more musical pieces. For the most part Caleb Quaye and Davey Johnstone provide backing for the relentless recitation.
Former Velvet Underground keyboardist Willie Alexander has earned a good reputation for his spoken word discs, and if Bob Dylan and Lou Reed pursued this avenue there's no contest if compared to Kongos, the brilliant musical work by John Kongos, produced by Dudgeon with Caleb Quaye on guitar; this album, released around the same time on Elektra as well, conveys John Kongos message unmistakably.
Bernie Taupin, on the other hand, needs to deliver lines like "...for as the days feed time command. I thank all those within whose arms I learnt to live and love..." with a little more enthusiasm. This bit, entitled Conclusion, has the same energy as a priest during a weekday Mass. saying some obscure prayer for the six thousandth time.
Given the bevy of albums released around 1971 by Davey Johnstone, Caleb Quaye's Hookfoot, James Newton Howard and the aforementioned Kongos, all with musicians from the Elton John/Bernie Taupin stable, one would think When The Heron Wakes or Like Summer Tempests from this methodical essay would have more compelling lines than "not I to wear the gospel. When I only wrote my own, your chapters shall go unwritten."
Taupin has a unique voice which fails to command the respect he has earned with his work with Elton. However all is not lost, a double CD "best of" featuring material from all of the musicians who recorded with Elton in the early 70's and who released records such as this one, would be of interest to the legion of fans out there.
Bernie Taupin reciting the lyrics to some of his more fascinating songs with Elton John might really be something. It's not that this is a bad recording; with all the talent converging here, they could have come up with something better than just average.

Ficha técnica:
Joey Carbone: Keyboards
Kenny Passarelli: Bass Guitar, Vocals
Dennis Tufano: Rhythm Guitar, Vocals
Carlos Vega: Drums
Richie Zito: Electric Guitar, Acoustic Guitar
Faixas:
Monkey On My Back


Born on the Fourth of July

Venezuela
Approaching Armageddon
Lover's Cross
Blitz Babies
Valley Nights
Love (The Barren Desert)
The Whores of Paris
Studio album by Bernie Taupin
Lançamento 1980
Genero: Rock/Pop
tempo total: 43:58 minutos
Produtor: Humberto Gatica
http://www.mediafire.com/download.php?4zzwzknmd0y
http://www.associatedcontent.com/article/57844/bernie_taupins_he_who_rides_the_tiger.html
Bernie Taupin's He Who Rides the Tiger: A Lyricist Stands on His Own
For many music fans, Bernie Taupin is known, or possibly not known, as Elton John's lyricist. But for those of us who are ardent Elton followers, we know Bernie is much more. It is true he has written himself and John
into music history but Taupin is also an accomplished actor, writer and singer on his own. His latest projects have included the band Farm Dogs.
This release "He Who Rides The Tiger" received very little critical or audience acclaim. Mainly because not many know if it's existence. This is Taupin's second solo project. His first was a spoken word album that came out in the early 1970's. Essentially it was his
poetry
set to music. The third solo CD is titled "Tribe." Out of the three releases "Tiger," is far superior in regards to its material and overall performance.
The CD is a good representation of Taupin as a writer. The songs do not have the commercial flair of his work with Elton but they are interesting and introspective all the same. "Lover's Cross" brings many issues of
relationships
to bare. "The Whores Of Paris" takes on a more somber tone and opens itself up on a different level. "Blitz Babies," is a good solid rocking song, while "Approaching Armageddon," seems to try a bit too hard.
I really did enjoy "Valley Nights." It provides the good solid imagery Bernie is known for. Taupin's voice is strong but doesn't stand out as John's. The ideas here are interesting and not the norm for pop songs.
As much as I like this CD it is evident Taupin's work with John is his strongest by far. It has catapulted him into the history books and brought him the fame he deserves. Essentially the CD can be found as a Japanese import. However copies are available on Amazon.com and possibly EBay. Look around, you may also find it at an independent mom-and-pop record store.
Dennis Tufano this time around provides the music. This withstanding, "He Who Rides The Tiger" is an interesting release with worthwhile songs and ideas. Elton joins him as a background singer on this effort. So, if
you're an Elton and Bernie fan, this CD is worth adding to your collection. It would have been interesting to note what John would have done with these tunes had he been presented with them from Bernie.
1987
Tribe
Tracks:
Friend of the Flag (B-Side Backbone)
Corrugated Iron
Citizen Jane (B-Side White Men in Chains)
Hold Back the Night
She Sends Shivers
Billy Fury
I Still Can't Believe that You're Gone


Conquistador


The New Lone Ranger
Desperation Train
album credits :

Fred Mandel Keyboards
Gordon Neville Vocals
Hammer Smith Harmonica
Hamish Stuart Vocals
Bernie Taupin Vocals, Main Performer
Margaret Taylor Vocals
Ed Thacker Engineer
Larry Williams Saxophone
Stevie Bensusen Vocals
John Cannon Vocals
Martha Davis Vocals
Sylvia Saint James Vocals
Shirley Lewis Vocals
Martin Page Synthesizer, Bass, Percussion, Arranger, Bass (Electric), Drums, Programming, Fretless Bass, Producer, Vocals, Keyboards
Bill Bottrell Engineer
Alan Carvell Vocals
Paul Delph Keyboards, Vocals
Brian Fairweather Guitar, Vocals
Paul Fox Keyboards
Tommy Funderburk Vocals
Craig Krampf Drums, Vocals, Drum Programming
Bruce Hornsby Piano, Accordion
Elton John Vocals
Bernie Taupin
named his band and 1987 RCA album
Tribe
, displaying even more of his affinity for the Native American culture he gave listeners on
Elton John
's
Tumbleweed Connection
over a decade before. If you think "Friend of the Flag" sounds like "Country Comforts" from those
Tumbleweed
days crossed with
Starship
, it does. Collaborator
Martin Page
co-wrote "We Built This City" with
Taupin
and though this episode is pleasant enough, it would have been more fun to hear the songwriters take on their hits for
Starship
and
Heart
. "These Dreams" would have done much to introduce these behind-the-scenes fellows to the masses. The album has some fascinating moments, but nothing big enough to lift it over the top. "Corrugated Iron" is strong; dedicated to
Nelson Mandela
, it owes much to
John Stewart
's 1979 Top Five hit "Gold" and
John Kongos
' sublime minor hit "Tokoloshe Man."
Taupin
cohorts, including Gus Dudgeon, were involved with the
Kongos
effort, and it is nice to hear them resurrect "Tokoloshe Man" somewhat. It is also nice to hear what sounds like
Elton John
's voice on "Citizen Jane" and "Billy Fury."
Tribe
is one of the more derivative albums you'll ever hear, melodies and production ideas lifted from all sorts of material that shot out over the Top 40 airwaves. What's missing is identity.
Bernie Taupin
's debut effort,
Taupin
, suffered the same dilemma and it is distressing that 16 or so years later the brilliant lyricist who was involved with so many hit recordings couldn't sprinkle the magic on this effort to help himself. Of course, if "Citizen Jane" had been pushed into the consciousness through incessant radio play, it might have stuck. The other problem could have been RCA Records. Sure, they propelled
Taupin
's
Starship
work to the top -- but the label had no clue that the
Dirty Dancing
soundtrack, released around the same time as this, would fly. A decent and interesting enough project, it just needed a little bit more from the lyricist turned singer as well as the record label. Now, had
Elton John
performed a duet as
Martha Davis
does on "She Sends Shivers".... The music here begs the almost rhetorical question -- has
Procol Harum
lyricist
Keith Reid
put his voice on record yet?
Tribe
might be part of the answer to that query. ~ Joe Viglione, All Music Guide
With Farm Dogs
Jim Cregan: Guitar, Vocals
Robin Le Mesurier: Guitar , Dobro
Bernie Taupin: Vocals
Dennis Tufano: Vocals, Harp

Faixas:
"Me and My Friends" – 4:26
"Cinderella '67" – 4:30
"Beautiful (I Don't Want to Be)" – 4:05
"Shameless" – 4:14
"Burn This Bed" – 4:27
"Color Bar" – 4:08
"Pretty Bombs" – 4:08
"Barstool" – 4:21
"The Ballad of Dennis Hopper and Harry Dean" – 5:47
"Bone of Contention" – 4:52
"In Paradise" – 3:51
"Last Stand in Open Country" – 5:34
http://www.mediafire.com/?2he3xgmjmse
Foreign
Windows
Distance to the Mountain
Daria
Lightning on the Hill
This Face
Whiskey in the Bathtub
Bird of Prey
Leaving Buffalo
Working in the Fields
America on Trial
Nothin' Gonna Kill the Kid
Aimless Driving
Deep Dark Secret
Stars & Seeds
http://www.mediafire.com/download.php?1z2iow2ryzs
In 1971, Taupin recorded a spoken-word album entitled
Taupin
, in which he recites some of his early poems against a background of impromptu, sitar-heavy music created by some members of Elton's band, including
Davey Johnstone
and
Caleb Quaye
. Side One is entitled "Child" and contains poems about his early childhood in southern Lincolnshire. The first poem, "The Greatest Discovery," which looks at his birth from the perspective of his older brother Tony, was also set to music by Elton John and included on Elton's eponymous second album,
Elton John
. There are poems about Taupin's first two childhood homes, Flatters and Rowston Manor, and others about his relationship with his brother and grandfather. Side Two includes a variety of poems of varying obscurity, from a marionette telling her own story to a rat catcher who falls victim to his prey.
[

7

]
While the lyrics to Side One provide interesting insights into Taupin's childhood, the album makes for a tedious listening experience, and Taupin stated in interviews that he wasn't pleased with the results.
[

8

]
In 1980, Taupin recorded his first album as a singer,
He Who Rides the Tiger
. Although he demonstrated a more-than-adequate vocal ability, the album failed to make a dent in the charts. Taupin later suggested in interviews that he didn't have the creative control he would have liked over the album.
In 1987, he recorded another album entitled
Tribe
. The songs were co-written with Martin Page. "Citizen Jane" and "Friend of the Flag" were released as singles. Videos of both singles featured Rene Russo, the sister of Toni, his wife at that time.
In 1996, Taupin pulled together a band called Farm Dogs,
[

9

]
whose two albums were conscious (and successful) throwbacks to the grittier, earthier sound of
Tumbleweed Connection
. While Taupin wrote the lyrics, the music was a collaborative effort among the band members. Their first album, 1996's
Last Stand in Open Country
, received critical praise but little airplay. As mentioned above, the title track was later recorded by Willie Nelson and Kid Rock for Nelson's 2002 album
The Great Divide
.
In 1998, Farm Dogs released its second and final album,
Immigrant Sons
. The album was unsuccessful despite a tour of small clubs across America.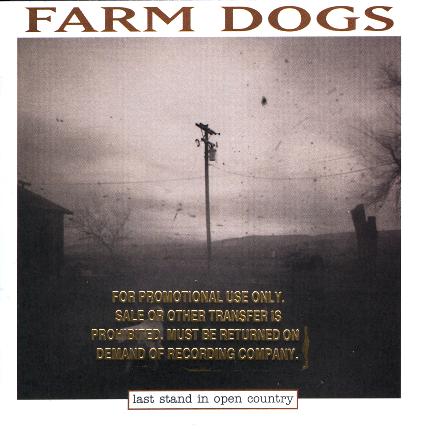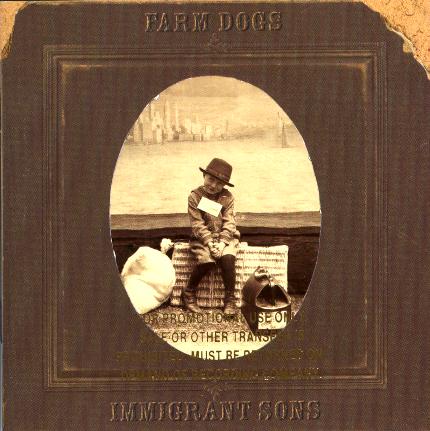 19 Feb 1998
http://64.233.163.132/search?q=cache:8Z3iHw3xO3UJ:www.rollingstone.com/news/story/5919946/its_a_little_bit_funny/print+farm+dogs+site:www.rollingstone.com&cd=10&hl=pt-BR&ct=clnk&gl=br
Bernie Taupin has been telling stories for nearly 30 years. He is, of course, best known for his collaborations with Elton John, contributing lyrics to a partnership that's spanned three decades and produced some of pop music's most enduring moments: "Rocket Man," "Goodbye Yellow Brick Road," "Bennie and the Jets," and both the original "Candle In The Wind" and the mildly rewritten version honoring Princess Diana, which has usurped Bing Crosby's "White Christmas" as the best-selling single of all-time.
At the moment, however, the story Taupin is telling has nothing -- and everything -- to do with his creative partner. It's the story of a lyricist who, after living life largely in the long shadows of his friend, finally acts on a long-standing desire to form a band of his own whose sound harkens back to the American roots music he's always loved. It's a sound that can be heard on Elton John's classic early albums as well as Last Stand in Open Country, the 1996 debut by Taupin's band, the Farm Dogs.
On this particular morning, the 48-year-old Taupin is seated in a spare room inside Boston's Omni Parker Hotel, sipping a late-morning coffee with several fellow Farm Dogs. He's expansively charming and wears an expression of mischievous amusement on a face topped with a close-cropped shock of platinum blonde hair. In short, he looks like a man who's having fun. The Farm Dogs -- which includes ex-Rod Stewart sidemen Jim Cregan, Robin LeMesurier, Tony Brock and newcomer Tad Wadhams from Sheryl Crow's touring band -- have just released their sophomore effort, Immigrant Sons (Discovery/Sire), and the band is currently at work promoting the new album. At the time of our interview, he and his mates are discussing the perils of tuning guitars at 8 a.m. and performing live on the early-morning talk show circuit.
No one should have to tune a guitar at eight in the morning.
It's times like these that try a man's soul. Although we're a little older than most, this is a fledgling band and we're starting at the bottom, so we have to do these things. But we've all been lucky in our lives to have lived quite well with private jets and big hotel suites and that sort of thing. So there's actually something fun about all this, as long as you've got the camaraderie and a sense of humor -- and believe me, you need a sense of humor to get up at 5:30 in the morning and do these TV shows for the cooking set.
You've released solo albums over the years, but you've said having your own band, being part of a band, is a kind of a lifelong dream for you. Why now?
I think at 15 or 16 everybody gets into music and has dreams of being in a band. Now, these guys (in the Farm Dogs) all did that, but the thing is, I got into another side of music. I got kind of sidetracked for 30 years (laughs) and within that time frame, I would get to certain points where I'd make a solo record. But more often than not, it was slightly disappointing. As I've gotten older and Elton's music has gone in a much more mainstream direction -- which I'm happy to go along with because I can write that stuff and I enjoy writing it, too -- I realized I was missing something by not being able to express myself with the kind of music that I was still listening to ... that I loved back when I was a kid. I wanted to make some really good roots rock & roll, and in order to do it, I felt I needed a band situation. But I didn't want the focal point to be totally on me.
What's the secret to a good song? As a lyricist, is there an element you feel *has* to be there for a song to fly?
If you have the ability to write a really interesting lyric that tells a good story and you have the ability to write a great melody, then that's it -- the ability to mesh the two together. But there aren't that many people out there who can consistently combine those elements. So there's no secret, really. I think it's about ability. I happen to think that Elton is an extraordinary writer of melodies and luckily, I think I can tell a good story. And one of the things I do with the Farm Dogs is that, after I've written a lyric, we figure out what mood a song should take -- unlike Elton, who never pays any attention at all to what the lyric is (laughs).
"Candle In The Wind '97" is now the biggest-selling single of all-time, and it's generated a lot of money for charity. Still, was it difficult for you to revisit that song given the circumstances?
(Long pause) I'm constantly trying to find new ways of talking about it. I don't want to sound generic because then it becomes a bit cold. But actually, the hardest thing about talking about it is that there really isn't that much to it. Because I basically just went in and did my job -- although obviously it was far more emotionally motivated because it was just two days after the event. I suppose it's a kick in the pants to know that you've got the biggest-selling single of all-time, but to be really honest with you, I don't think the enormity of it has sunk in yet. I don't really remember much about doing it.
On some level, it must have been a surreal experience.
It *is* very surreal. But don't get me wrong. I'm very proud of the outcome and think it was a great piece of work, and I think that people connected with it.
What's the reaction you most want people to have from seeing or hearing the Farm Dogs?
A big smile on their face. This is definitely *not* an angst-driven band. I mean, we're starting at the bottom of the ladder, but there's a lot of fun to be had at the bottom of the ladder. It's all part of the Farm Dogs' plan for world domination.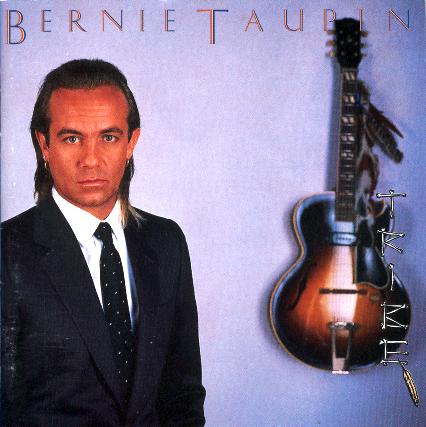 Razor Face's
Bernie Taupin Page
Bernie Taupin & FarmDogs
Bernie Taupin is, without a doubt one of the most talented and prolific lyricists of the 70's, 80's and 90's and an integral part of the Elton John phenomenon. Outside of his involvement with Elton John Bernie Taupin has established a solid carreer of his own. From writing books to producing records and recording his own he has done it all. Having #1 hits with Heart on "These Dreams" and Starship on "We Built This City" both co-written with Martin Page.
In the book "A Cradle Of Halos" Bernie tells his story up until the time he met Elton John. For an insight on thee man, this book is a must to read. But here we will just concentrate on the music. In 1971 Bernie released his first solo album entitled "Taupin". A collections of poems set to music this is a good album. The accoustic guitar work is excellent and the reading paints the picture. "Child" amd "Verses After Dark" highlight this album. Following this album Bernie's producing debut came with David Ackles "American Gothic". In 1974 when the Hudson Brothers signed with Rocket Records Bernie took on the producing duties and scored a hit in 1975 with "Rendezvous". In 1977 Bernie 's singing debut came with an album recorded in Canada with the help of alot of stars including Ringo Starr. This album was never released and remains in a vault somewhere. In 1980 Bernie released "He Who Rides The Tiger". The following is a review of the album taken from Billboard magazine:
The man who supplied all those marvelous lyrics for Elton John moves into the limelight with his first album. Taupin isn't a bad vocalist, in fact, with the aid of Elton and other supporting singers, Taupin comes across as a self-assured singer in control of the situation. As expected, his biggest strength lies in his lyrics, which are among the strongest he's written, especially "The Whores Of Paris". With music and some impressive guest musicians, the album moves along at a consistent pace. However, after a while, Taupin's vocals become a bit too stagnant, resulting in periods of tediousness.
It will be seven years until Taupin releases his next solo album. In 1987 "Tribe" was released. Highlighting this album are "Billy Fury" sung with Elton John and the first single "Friend Of The Flag" and the second single "Citizen Jane" with Elton doing the backing. "Citizen Jane" did chart on Billboards Adult Contempery chart. The videos got extensive air play on VH1 and MTV.
In 1996 Bernie formed the band Farmdogs and released the album "Last Stand In Open Country".
Below is a discography of Bernie's solo efforts. Follow is a list of links that will fill in all the blanks left on this web page. Be sure to check them out for all the info on Bernie Taupin and Farmdogs!
Albums
1971
Taupin-DJM (UK) with deluxe fold open cover!
1972
Bernie Taupin-Elektra
American Gothic (David Ackles)-Elektra [Bernie Taupin producing]
1974
Totally Out Of Control (Hudson Brothers)-Rocket [Bernie Taupin producing and co-writter]
1975
Ba-Fa (Hudson Brothers)-Rocket [Bernie Taupin producing and co-writter]
1976
A Personal Interview-Rocket [Interview on the book "The One Who Writes The Word..."]
1980
He Who Rides The Tiger-Asylum
1987
Tribe-RCA
An Interview With...-RCA [double album interview on "Tribe"]
Friend Of The Flag-RCA [12" promo single]
Citizen Jane-RCA [12" promo single]
1996
Last Stand In Open Country (Farm Dogs)-Discovery
1998
Immigrant Sons (Farm Dogs)-Sire
Singles
1987
Friend Of The Flag-RCA
Citizen Jane-RCA
http://www.traguardo.com/tonyfarmdog.html
Bernie's Got A Brand New Bag ...
Or Maybe A New Bone To Pick?
Either Way ... It's THE FARMDOGS!
This just in ... FARMDOGS AT THE BOTTOM LINE, NY!
Okay, truth be told, at this point the band itself is not so new. Their first album ... er, CD (pardon me, I'm showing my age) ... came out back in 1996.It's entitled
Last Stand In Open Country
, and was released on Discovery, distributed by Warner Music. Your local fine music emporium
should
have a copy of it ... if it's worth it's weight in round metallic-looking objects, that is.
That first album slipped past me more efficiently than I ever would have imagined it could have. I think the label just didn't push it the way they should've. I mean, here I was, a fan of Bernie's work for such a long time (not to mention a fan of Rod Stewart's work as well), and a friend had to inform me of the album's release a few
months
after the fact. A few years ago I wasn't quite the web-surfer that I am now, so I missed out on seeing any info on-line as well. But thankfully, now that I was armed with a little knowledge, I was able to find a copy just down the street at
The Music Arcade
. (Y'know, I just love the name of that store - goofy, but fitting!)
I knew that this was going to be a blast when I spotted the words
File Under "Great Music"
, a play on the old marketing strategy of the sixties, in the upper corner of the back cover. The band's careful combination of humor, warmth and ... well, the word "balls" probably sums it up best ... was instantly evident from the start. The front cover showed a storm out on an open plain. Brown. Earthy. The band's name, "FARM DOGS" appeared across the top, and the disc's title was in small type centered on the bottom. I opened it up and found a photo of the band on the back cover of the booklet. This was promising. An acoustic guitar, an electric guitar, and four faces and pairs of eyes that had obviously seen their share of the road, and of life in general.
Now, let me say that I like all types of music. Alright, maybe "Rap" can only be handled in minimal doses, but I believe that everything deserves a fair listen. Unfortunately, however, I haven't found a lot of music that's really thrilled me in recent years. I've found myself alternately digging the newer "folky" bands and checking out the latest "power pop" groups. The "bands de-jour", as I politely refer to group's like Oasis, often seem to pass me by.
I've also, since childhood, been a fan of Elton John's music. (Makes sense, I guess, seeing as how I've been following Bernie Taupin's work?!) While I thought that Elton's
Made In England
was somewhat of a return to form for him, I find that his music has been catering a bit more towards the 'middle of the road' in recent years. Too many drum machines. A bit too heavy on the synthesizers. Sure,
The One
had featured some beautiful songs, but the production just wasn't my bag. I needed more chops. I wanted some ... wood. Maybe Bernie would do another album with Alice Cooper? I dunno, somehow that didn't seem bloody likely.
Enter onto my unsuspecting CD player ... The Farm Dogs!
WOOF!, indeed.
Wood. Lots of it. Guitars in harmony. A harmonica. Voices in harmony. And, son-of-a-gun ... I'd know that lead vocalist anywhere. It was Taupin himself! A new adventure was beginning. As the album progressed, I got very "psyched" for Bernie. From the sounds of things, he had found a new alliance. While his partnership with Elton had provided him with a one-on-one co-author who matched music to his lyrics with hand-in-glove efficiency, he seemed to have now become part of a "team". The noise that this band was making provided perfect accompaniment to Bernie's unique, expressive vocals. The proof of the comraderie was in the fact that the notes gave songwriting credit to the entire band, as a unit. These fellas weren't foolin' around. But then again, they seemed to be having a great time, didn't they?
I heard shades of Elton John's earlier works; pieces like
Tumbleweed Connection
or some of his classic B-sides. Elements reminiscent of The Grateful Dead, another one of my favorite bands, cropped up as well. I was getting that same kind of feeling that I had the first time I'd heard John Cougar's albums
Scarecrow
and
Lonesome Jubilee
. When the second track
(Cinderella '67)
introduced a new vocalist into the equation, I was reminded of both Rod Stewart and the late Ronnie Laine - in particular the latter's work with Pete Townshend on the album
Rough Mix
. There was passion in this music; not just in obviously "passionate" cuts like
Burn This Bed
, but in the more delicate songs, like
Shameless
, as well.
Taupin himself was at his best. I shook my head in disbelief at the fact that so many years down the road, the man can still toss out a phrase like:
"Just the child of a cartoon bride
That got caught in a Disney twister
Wound up human on the other side."
- from Beautiful (I Don't Want To Be)
Copyright 1996, The Farm Dogs
Damn. I'm a lyricist myself, but this man still amazes me.
As I listened on, images leapt from the lyric booklet. Here was pure Americana. I am a thirty-something year old guy who is questioning, with intense regularity, where we - as a country and as a "people" - are really at, and where we are going. I am also "stuck", by that strange force that only a city like New York can exert on someone's soul; here in a suburb (Long Island) which is becoming increasingly more turbulent as the years go by. The line between urban and suburban grows shorter than the three letter suffix that differentiates the two words. Ironically, the one place where I have found solace in recent years is during my visits to the suburbs of England. Sometimes, quite simply, I really need to simplify. Music has always been the most effective (and probably the least expensive) way to stir that feeling in my soul well enough to tide me over for a while.
That album stayed in the car's CD changer for a long time. I was driving around convinced that I needed to find Dennis Hopper and Harry Dean Stanton and buy them both a drink someday. Oh, and by the way, I agree with you, Bernie ... DeNiro
IS
too fuckin' weird.
And then ...
A second album!
IMMIGRANT SONS
Congratulations, guys.
Let's see ... you crushed the concept of the "sophomore slump" that everyone speaks of in the music business to the ground. But hey, you guys have been in this game for a while ... so did anyone really expect any less?!?
This time around, I was there the day it came out of the box. I'll admit, I wasn't expecting it at all, but the manager of the local store saw my hand flash by as a quick blur when I snatched it out of his Tuesday "new release" shipment. I took it home, and was trying not to let expectations get too high. While I doubted that this would be the case, what if lightning was only going to strike once? Nah. Not with these guys.
And I was bowled over once again ... only harder. There is more amperage behind the passion, the power, the guitars and the harmonies this time around. The opening track,
Foreign Windows
screams for
AIRPLAY
! It hooked me right in, and the album maintains that level of quality throughout. I marvel at the fact that there can be so many damn hooks on this record, while it manages to not sound the least bit contrived or formulaic. It's from the heart .. and it's real good.
More Americana. A careful balance. There is hope and beauty (
Distance to the Mountain
and
Stars and Seeds
), interspersed with darkness (
Deep Dark Secret
) and grit (
Whiskey In The Bathtub
). Welcome to the U.S. of A., eh.
If I was still doing a radio show out here in the suburbs I wouldn't know what track to play first!
Daria
makes for a great choice as the lead single ... and friends of the Farmdogs have to get together and rally their local rock stations to add it to their playlists. I've got to say, though, that I've had
America On Trial
hopelessly stuck in my head on more than one day since the album's been out.
Lightning on the Hill
is another stand-out "rocker" in my opinion.
The delicate, heartfelt vocal on
This Face
makes this another highlight of the new disc. Maybe this one can grab the attention of those "soft/light rock" stations out there?
Ahhh, radio ...
Which gets me off on another tangent. What
IS
with radio these days? Is it really as far down in the crapper in the rest of the country as it seems to be here in New York. Image. That's all it's about these days ... image. If it looks like a duck and acts like a duck, then it must be a duck, right? The only problem is that nobody ever listens to hear whether or not it SOUNDS like a duck before they pigeon-hole it into where they think it belongs, or doesn't belong, on the dial. Oh, and it's actually image AND demographics. What audience does this music sell products to? I know ... it's always been a business, but things have really gotten out of hand, haven't they.
I hate to say this, but it's probably a good idea that the photo of the guys doesn't grace the front cover of the new disc. If the band doesn't have pins sticking out of various orifices, they can't be making anything close to "vital" noise, can they? If they look like older, "worn and lived in" rockers, are station directors going to lump them in with the tired sounding MOR pseudo-rockers that are constantly sliding up the charts when I, for one, mustn't be looking?
Scary stuff. When I was a kid, I remember hearing R&B, pop, light fluff, and hard rock all on the same station - the Top 40 - all day long. Nowadays, the folks who quickly dole out all of the labels and subdivisions don't take one simple point into account - some people simply want to hear good music ... and in a variety of
styles
at that. Good God ... I'm soundin' old.
OK, sorry ... back to the Farm Dogs!
Let me close by saying "thanks" for the albums, guys. You've given me some great
Aimless Driving
music over the past couple of years.
And as life goes on, my relationships shift and change, and tranquility and frustration try to strike an even balance in my restless thirty-something heart, I find it incredible that words from a certain Mr. Taupin's pen still manage to nail my feelings down in their completely inimitable fashion. Amazing.
P.S. Finally, as my collaborator, John Keating, and I plow ahead with our own music, we look at The Farm Dogs as a reminder that there is still a place out there for music that comes from the heart - which is where the two of us are trying hard to shoot from. Sure, there are bound to be some shots that come from the hip now and then, but that'll just keep folks on their toes, won't it.