http://perezhilton.com/2011-04-18-elton-returning-to-vegas
Filed under:
Elton John
>
Sin City

Fab news!
Elton John is returning to

Las

Vegas
for an all new show called The Million Dollar Piano!
As of right now, only 16 shows have been announced but this marks just the beginning of a three year residency. If the demand is anything like his last show, The Red Piano (which went from a 75 show, three year run, to a 241 show, five year run), you can guarantee that there will be many more performances!
Here's what the performer had to say:

"

Caesars

Palace is just a perfect, idyllic place to play, and the show will be a gargantuan feast of music and imagery," said Elton. "I'm going to have a fabulous piano that Yamaha has been working on for four years, and that's the reason why the show is called 'The Million Dollar Piano.'"
Sounds like having a little new one running around isn't going to stop the legend from bringing the music he loves to the the people he loves!
Can't wait to see it!
Are U excited to hear this??
Tickets Go On-Sale Monday, April 25!
http://multivu.prnewswire.com/mnr/caesarspalace/49672/
ELTON JOHN RETURNS TO CAESARS PALACE
"THE MILLION DOLLAR PIANO" TO PREMIERE AT THE COLOSSEUM SEPTEMBER 28, 2011
TICKETS GO ON-SALE MONDAY, APRIL 25
LAS VEGAS (April 18, 2011) /PRNewswire/ —
World-renowned singer, songwriter and performer, Elton John will return to The Colosseum at Caesars Palace with an all new show, "The Million Dollar Piano," beginning September 28 for sixteen shows. Elton's September return will mark the beginning of a three-year residency at The Colosseum and his second as a Caesars Palace headliner.
Tickets for the first sixteen performances of "The Million Dollar Piano"
go on-sale Monday, April 25 at 10 a.m. PDT
:
September 28, 30
October 1-2, 6-9, 13-15, 18-19, 21-23
Prices range from $55 to $250, plus applicable fees, and there is an eight
ticket limit per customer.
Limited VIP tickets are available through the Caesars Palace Box Office. Tickets may be purchased in person at The Colosseum at Caesars Palace Box Office, open daily from 10 a.m. to 10 p.m. PDT, as well as online at
TicketMaster.com
, keyword "Elton John." For groups of 20 or more, call 702.731.7208.
"Caesars Palace is just a perfect, idyllic place to play, and the show will be a gargantuan feast of music and imagery," said Elton. "I'm going to have a fabulous piano that Yamaha has been working on for four years, and that's the reason why the show is called 'The Million Dollar Piano.'"
Elton completed a highly successful five-year residency at Caesars Palace in April of 2009 with the critically acclaimed "The Red Piano." Originally booked for 75 shows over the course of a three-year run, audience demand for "The Red Piano" was so overwhelming the engagement was extended for a total of 241 shows over a five-year period.
"We couldn't be more excited to once again welcome one of the world's most beloved entertainers, Elton John, to The Colosseum," said Gary Selesner, Caesars Palace president. "During his last residency, Elton and his talented band brought so many memorable performances to Caesars Palace. We are looking forward to more incredible moments with Elton on-stage at The Colosseum and continuing our successful partnership."
Elton will be accompanied by his band, which includes Davey Johnstone on guitar, Bob Birch on bass, John Mahon on percussion, Nigel Olsson on drums and Kim Bullard on keyboards with a special appearance by percussionist Ray Cooper.
One of the most successful live acts on the road today, Elton and his band put on an unforgettable show: the entire audience standing, dancing and singing along with much-loved classic songs.
The monumental career of international singer, songwriter and performer Elton John has spanned more than five decades. He is one of the top-selling solo artists of all time, with 35 gold and 25 platinum albums, 29 consecutive Top 40 hits and has sold more than 250-million records worldwide. Elton holds the record for the biggest selling single of all time, "Candle in the Wind," which sold 37-million copies. Since his career began in 1969, he has played almost 3,000 concerts worldwide. The National Academy of Recording Arts and Sciences has awarded Elton five Grammys, the Grammy Legend Award and honored him with the Music Cares Person of the Year Award. Elton was inducted into the Rock & Roll Hall of Fame in 1999.
Elton's new album with Leon Russell,
The Union
, produced by T Bone Burnett, was released last fall. In April 2011, the Tribeca Film Festival will open with the world premiere of Cameron Crowe's documentary,
The Union
, which captures the writing and recording of the John and Russell album.
The smash-hit stage production of
Billy Elliot
, for which Elton composed the music, originally opened in London and garnered Elton a top-five hit in the UK with the song "Electricity."
Billy Elliot
was nominated for a record nine Olivier Awards, winning Best Musical among others.
Billy Elliot
opened on Broadway November 13, 2008 to critical acclaim. It was nominated for a record-tying 15 Tony Awards and won 10 including Best Musical. In March of this year,
Billy Elliot
opened in Toronto to rave reviews.
Elton received an Academy Award for
The Lion King
and Tony awards for both
The Lion King
and
Aida
. He served as the executive producer for the hugely successful animated feature
Gnomeo & Juliet
, which opened in February 2011.
In 1998, the Queen of England knighted him Sir Elton John, CBE. In 2004, Elton received the Kennedy Center Honor for his lifetime contributions to American culture and excellence through the performing arts.
For additional show and ticket information, visit CaesarsPalace.com or follow updates from Caesars Palace on The Colosseum on Twitter.
ABOUT CAESARS PALACE
Caesars Palace is the world's best known resort-casino, celebrating the grandeur that was Rome, in an 85-acre destination location that sets the standard for entertainment, dining and luxury. Reigning at the heart of the Las Vegas Strip, Caesars Palace ranks among the world's top luxury resorts known for its originality and beauty. The resort features 3,300 hotel guest rooms and suites, 23 diverse restaurants and cafes, five-acre Garden of the Gods pools and gardens, 50,000 square foot Qua Baths & Spa and 300,00 square feet of premium meeting and convention space. The 4,300-seat Colosseum sits just steps from celebrity chef restaurants and the acclaimed Forum Shops at Caesars Palace. The resort spotlights world class entertainers including Celine Dion, Elton John, Jerry Seinfeld and more. Find Caesars Palace on Facebook and follow on Twitter.
Media Contacts:
Emily Wofford
Caesars Entertainment – Las Vegas
702.794.3171
ewofford@caesars.com
-







http://www.megaupload.com/?d=0VY19N16





Track Listings
1. Summer Rain
2. Still Got Tonight
3. Let Your Soul Be Your Pilot featuring Sting
4. My Name
5. Hey
6. Somewhere Over The Rainbow with Gwyneth Paltrow
7. Don't Stop Dancing
8. It Don't Matter To The Sun
9. Mona Lisas and Mad Hatters/Rocket Man featuring Elton John
10. It's Over
11. Arms of a Lover (EXCLUSIVE)
Elton John
http://www.people.com/people/news/category/0,,personsTax:EltonJohn,00.html
Credit:

Jeff Fusco/Getty; John Shearer/WireImage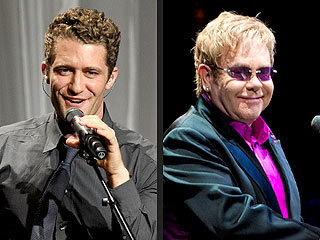 Originally posted 04/18/2011 11:10AM
Matthew Morrison plays well with others.
The
Glee
star, who is preparing to release his debut solo album in May, will roll out a duet with Elton John on Tuesday – and PEOPLE has an early preview.
The track, available on
Amazon.com
Tuesday, is a mashup of two of John's classic songs, "Mona Lisas and Mad Hatters" and "Rocket Man."
Sir George Martin BBC Documentary to be aired over Easter
http://www.gov.ms/?p=5179
19th April, 2011
LONDON, UK – A BBC Arena documentary on the life of Sir George Martin, Britain's most celebrated music producer, is due to air on Monday April 25th on BBC 2 at 9:00 p.m. (UK time).
Best known for his work with The Beatles, the 90-minute documentary is an intimate portrait of Sir George's life and was partly filmed in Montserrat. In January 2011, a two-man BBC crew visited the island with Sir George and his wife to finalise work on the documentary.
The Martins have been associated with Montserrat for more than 30 years and the crew said they could not tell the story of his life without featuring the island. The documentary features several locations on the island including Olveston House, Sir George Martin's residence, which was first built to house band members for
stars like Elton John who were recording at Martin's Air Studios in the 80s.
AIDS foundation funding promotes treatment in South
http://chronicle.augusta.com/news/health/2011-04-17/aids-foundation-funding-promotes-treatment-south
Last week as the U.S. House of Representatives endorsed plans for deep cuts in funding to health care and domestic programs, officials and advocates in Augusta said there is an even greater need for grassroots groups and public health to work together.
The group partnered with Georgia Health Sciences University to sponsor a two-day training session for health literacy, bringing together various organizations from the community. Using a grant from the Elton John AIDS Foundation, the group has specifically targeted the South, and Augusta in particular, to help foster collaborations, Frederick said.
"We can bring service providers together and they are in a comfortable space and they can kind of brainstorm and talk to each other," she said, and work on potential solutions, particularly in light of cuts at all levels.
"We know that funding is a huge issue but we can mobilize the community as much as we can" to think innovatively, Frederick said. "We have to think a little differently right now because services still need to be provided. How do you provide them? What is the alternative?"
A lack of services in one state is likely to affect another. About 26 percent of the HIV patients treated at Medical College of Georgia Hospital and Clinics are from South Carolina, said Dr. J. Peter Rissing, the chief of infectious diseases and principal investigator for the Ryan White Programs at GHSU.
And that number might grow, said Vivian Armstead, the testing project coordinator for the S.C. HIV/AIDS Council.
"As they can't access services in South Carolina, it's going to overflow across that ditch," she said, referring to the Savannah River. "There's only a bridge separating us. So our waiting list is going to impact Georgia's waiting list, and run up the costs here in Georgia because they can't get services and needs met in South Carolina."
The waiting list refers to those waiting for help from the AIDS Drug Assistance Program. There are 597 waiting in South Carolina and 1,328 waiting in Georgia, about a quarter of the 7,900 on ADAP waiting lists nationwide.
Still, there is hope that an ambitious national HIV/AIDS strategy will meet its first set of goals in 2015, even in the South, said Christian F. Castro, the director for the Latinos in the Deep South Program of the Latino Commission on AIDS.
"We want to make sure that all of the regions, including the Deep South, are aware of what they're working with going forward so we can begin to really do the work, roll up our sleeves and get the work done," he said.
Credit:

Kevin Mazur/Wireimage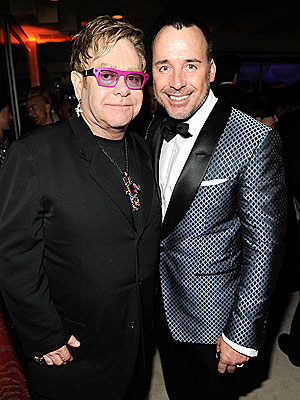 Originally posted 03/01/2011 05:45PM
Elton John and his partner David Furnish have joined a handful of European royals – and
Kate Middleton
's
mailman
– on the exclusive list of invitees to the royal wedding.
Despite John's
earlier insistence
that he wouldn't snag a
spot
at the April 29
ceremony
, "We do have an invitation," the singer tells Canada's
CTV
. "I've been trying to be discreet."
He also shares thoughts on the bride-to-be, noting that Kate "is Diana in personality. She is very discreet, she is a very beautiful girl. They have been together a long time and I think she has handled the pressure so much."
Today at 17:57
Elton John raffle nets Red Cross $6,000 for Japan
http://www.tbnewswatch.com/entertainment/142379/Elton-John-raffle-nets-Red-Cross-$6,000-for-Japan
Prestige Limousine
Prestige Party Packages. Limo package including dinner, drinks, vip access to the nightclub, bottle service, and Valhalla Inn Executive Room. Save up to $1000 by booking through Prestige Limousine. 807-346-8989 or
click here.
The Thunder Bay Red Cross has received another large donation for Japan's earthquake relief.
On Friday, Gore Motors Honda teamed up with 91.5 CKPR for a fundraiser, where every $5 donation entered people in a draw to win a pair of tickets to see Elton John in Duluth, Minn.
Gore Motors and Dougall Media officials presented the Red Cross with a cheque for more than $6,000 from the 12-hour long fundraiser.
Disaster management co-ordinator Ken Widdifield said the money is not ear-marked for any specific projects, and will be used based on what the Japanese Red Cross needs.
He added that he's encouraged by the generosity the community has shown.
The winner of the Elton John tickets was Ellen Kruze.
Credit:

Larry Busacca/Getty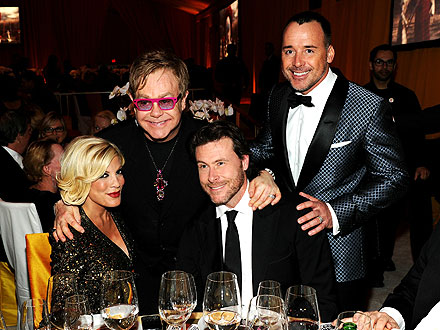 Originally posted 02/28/2011 09:45AM
Elton John's
newborn son Zachary
could soon have two new friends – Dean McDermott and
Tori Spelling
's kids, Liam and Stella.
"Is it wrong 2 hope 4 a playdate?" Spelling, 37,
tweeted Sunday night
after meeting John, 63, and his partner, David Furnish, at the British music legend's Oscars after-party, held annually to raise money for his AIDS foundation.
McDermott, 44,
tweeted out a photo
of himself and Spelling with John and Furnish and called it a "once in a lifetime moment."
Elton John to Talk Baby with Barbara Walters
http://www.wtma.com/rssItem.asp?feedid=115&itemid=29658540
(NEW YORK) -- In his first major U.S. television interview since becoming a dad, Elton John will sit down with Barbara Walters for an exclusive interview set to air on ABC's
20/20
on Friday.
Joined by his partner David Furnish, Elton will talk all about baby Zachary, revealing why he and David wanted a child, how they kept him a secret until after he was born, and how fatherhood has changed them both.
Viewers will also get to see Zachary, who is now four-and-a-half months old.
Tribeca Film Festival opens with free Elton/Leon doc
http://www.newsday.com/entertainment/music/backstage-pass-1.811987/tribeca-film-festival-opens-with-free-elton-leon-doc-1.2824426
This year's Tribeca Film Festival kicks off its 10th anniversary edition with a free outdoor screening of Cameron Crowe's documentary "The Union," about the making of the Elton John/Leon Russell collaboration, on Wednesday.
The event starts at 7:30 p.m at the World Financial Center Plaza, 220 Vesey St., with the screening at 8:15 p.m. Though the movie is free, you need a wristband...
Elton John And Sting Tickled Pink For Charity
http://www.looktothestars.org/news/6145-elton-john-and-sting-tickled-pink-for-charity
Elton John
and
Sting
were among the performers at a very special event in New York City that raised over $4 million for breast cancer research during the weekend.
Held at the Waldorf Astoria and benefiting the
Breast Cancer Research Foundation
, the Tickled Pink event attracted guests such as emcee
Elizabeth Hurley
, Carolyn Murphy and current Miss
USA
Rima Fakih.
The
annual event is a successful fundraising platform for the organization
.
The Breast Cancer Research Foundation was founded in 1993 by Evelyn H. Lauder as an independent, not-for-profit organization dedicated to funding innovative clinical and translational research. In October 2009,
BCRF
awarded nearly $28.5 million to 173 scientists across the United States, Canada, Latin America, Europe, the Middle East, and Australia.