Elton John tribute show will rocket you back to the 70's this Sunday at Viejas
http://sdgln.com/entertainment/2011/04/30/elton-john-tribute-show-will-rocket-you-back-70s-sunday-viejas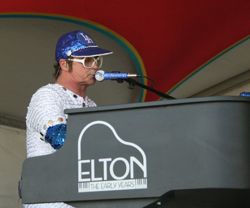 Morgan M. Hurley - SDGLN Copy Editor


April 30th, 2011
SAN DIEGO -- Remember all the wild outfits, those electric boots and his mohair suit? How about the rattle of all those piano keys on the Bitch is Back? Does hearing Rocket Man take you back to a specific moment in time of your youth? Does Your Song make you think of a special someone?
If so, then you will not want to miss "Elton - The Early Years" this Sunday, May 1st at the Dreamcatcher Theater at Viejas.
And this is tribute-entertainment at its finest. The stage is transformed into those days of yesteryear when Elton was as at his flashiest and most flamboyant in both style and character; when his acrobatics on stage were second only to his outrageous costumes; the days when he pounded on those keys so hard and so fast, you were sure they would catch on fire; and when his voice was so strong and flexible, he could still reach those high notes so deftly incorporated into his signature songs.
This is not a cover band; Metcalf and his bandmates literally
become
Elton and his 70's era bandmates - Joe Allessandro as Nigel Olsson, Bobby H.Q. Storm as Dee Murray and Dean Cooper as Davey Johnstone. A fifth member, Mark Servi, is currently a stand-in but will soon join the show as a second guitar - Caleb Quayle - if you will.
s part of the full Elton experience, the guys keep up with the British accent throughout the show and even for the meet-and-greet afterwards. It is also a very technical show, with lights and often including video clips and photo montages on big screens behind the band if the venue permits. Allessandro, endorsed by drum manufacturer Pearl, has a custom chrome drum kit that matches sets that Olsson used during those early years. Metcalf's custom glasses and outfits are exact replicas of the costumes Elton wore on stage in the 70s at what many still consider to be the high point of his now 40-plus-year career. Metcalf has at least a dozen pairs of "bedazzled" platform shoes, feathered jackets, bell bottom pants and more sequins than a Michael's store.
The latest addition to his costume closet was a sequined Dodgers costume - identical to the one Elton wore to his concert at Dodger Stadium in 1976 (see photo at top). You can see more of his many costumes on their
Facebook
page.
San Diego Gay & Lesbian News
caught up with Metcalf recently over the phone to talk about their upcoming show.
"If you want to do a tribute of someone, you need to do it the right way," he explained. "I want the audience to experience what he was like back then, and I'm trying to make the show as complimentary to how he was, for both those that lived it and those that never got the chance to see him [that way]."
This is not to say Elton isn't still a huge star, or that seeing him in concert today is any less appealing than at any point in his career. What it does mean - and anyone who was a fan of Elton's in his hey-day can attest to this - is that he was just different back then. He was much more of an all around entertainment spectacle in his early years. His Top Ten hits were always over-the-top and his theatrics on stage did them more than justice.
Elton - The Early Years recreates the magic of those days.
"It is the sincerest form of flattery to imitate someone, and I want to do the best job I can to recreate the experience," Metcalf said. "I feel blessed to see the smiles on the people's faces, knowing many of them are reliving their teenage years."
A musician since he was a young boy growing up in La Mirada, Calif. (a small suburb southeast of Los Angeles), Metcalf initially honed his skills on drums. One day in the band room in high school, one of his classmates began pounding out the opening piano struts of Benny and the Jets and girls in the room immediately swarmed around the piano as his friend belted out the song.
"I thought, 'Wow.'" Metcalf remembered. "'I never had an effect on girls like that while playing drums.' So I went right home and taught myself how to play my mother's piano."
He'd always wanted to meet the real Elton John and had a serendipitous encounter with the superstar at Disneyland, just a few years later. The famous piano player was just walking through the crowd with a Navy dixie-cup hat on his head and the brim turned down when Metcalf recognized him. He ran up ahead of the icon and then, walking toward him, thrust out his hand and thanked him for being such an inspiration and for his contributions to music. It is a moment he will never forget.
Since then, Metcalf has spent most of his life involved in his own musical pursuits, and always made a living making music. He and Allessandro decided to put together this group on a whim, so now for the last three years, he has lived and breathed nothing but Elton John and his music.
Now, decades after that chance meeting at the happiest place on earth, he is hoping that one day Elton might get the chance to see his tribute show.
If you go
Viejas Casino is located at 5000 Willows Rd. in Alpine. The show will be in the Dreamcatcher Theater, inside the main casino.
Elton - The Early Years will have two, one-hour concerts, offering a total of 20 different Elton John songs between the two shows.
The first show is at 7:30 pm. and 9:00 pm. Doors open at 7:00 pm.
Admission is FREE.
Elton John's mom Sheila Farebrother says she hasn't met new grandson because music icon 'cut me out'
BY
Shari Weiss
DAILY NEWS STAFF WRITER
ABC
Elton John's estranged mother Sheila Farebrother has not yet met her 4-month-old grandson.
New dad Elton John isn't getting any parenting advice from his mother.
The music legend and his 86-year-old mom, Sheila Farebrother, have been estranged for nearly three years, she told
The Sun
.
"He has cut me off completely," Farebrother alleged to the British paper. "It happened three years ago this June. He has had nothing to do with me since then."
Farebrother, calling it a "painful subject," admitted she doesn't know what caused the rift but knows John "cut me out of his life for good."
SHOCKING CELEB FAMILY FEUDS
John, 64, and his longtime partner David Furnish, 48, welcomed son Zachary via surrogate on Christmas Day.
According to a Sun source, the singer's relationship with Farebrother, who had attended his wedding in 2005, fell apart after she said something offensive to Furnish.
"It was something like that, but not exactly," Farebrother said, adding "I don't want to talk about it."
The distance allegedly led John to skip his stepfather's funeral last year, despite the formerly close relationship they shared, and may have led Farebrother to auction hundreds of John's possessions from his decades of touring across the globe.
John (l.) brought his mother (r.) to the Broadway opening night of 'Aida,' starring Heather Headley, in 2000. (Corkery for News)
"That has nothing to do with it," she claimed. "I moved into a smaller place and had nowhere to keep all that stuff."
While John is purportedly still supporting his mother financially, she has "no particular interest really" in meeting her grandson. She reportedly didn't even know about his birth.
Farebrother, who said she didn't "want to start mudslinging," said she has "a lot of good friends" to keep her company.
"So I don't have to be bothered with it all," she said.
A rep for John wouldn't confirm or deny Farebrother's allegations.
"I have never had a conversation with him about whether he talks to his mother," his spokesman told The Sun. "She is a lovely lady but she is 86 and she is frail and old."
Elton John to find out son's real father
http://www.independent.co.uk/news/people/news/elton-john-to-find-out-sons-real-father-2274905.html
Bang Showbiz
Sir Elton John has announced he will find out who his son's biological father is.
The 'Rocket Man' singer and his husband David Furnish became parents to four-month-old Zachary Jackson Levon through a surrogate mother on Christmas Day and at first insisted they didn't want to know which of them was his real dad.
However, the 64-year-old star has now decided to carry out a DNA test in case Zachary ever needs to know who he is blood-related to for medical reasons.
Elton told US TV show '20/20': "Zac will have to know for his medical records. If it's David, I'd be very proud. It wouldn't matter to me - and vice versa."
He also revealed that the anonymous woman who carried his son sends the family her breast milk via air mail company FedEx.
Soon after Zachary was born, a friend of David's said the couple didn't plan to find out who was the biological father so the little boy would grow up to see his two parents as equals.
They said: "He and Elton made a pact that they are equal parents - no one will ever know who the biological father is."
However, Elton reportedly admitted that he hopes to be the one who shares his son's blood, although he would also be happy if David was Zac's real father.
Another friend added: "Elton was clear he wanted his bloodline to continue but also took on board advice that a younger man may be a more appropriate donor. It is a very complicated arrangement - but one forged by love."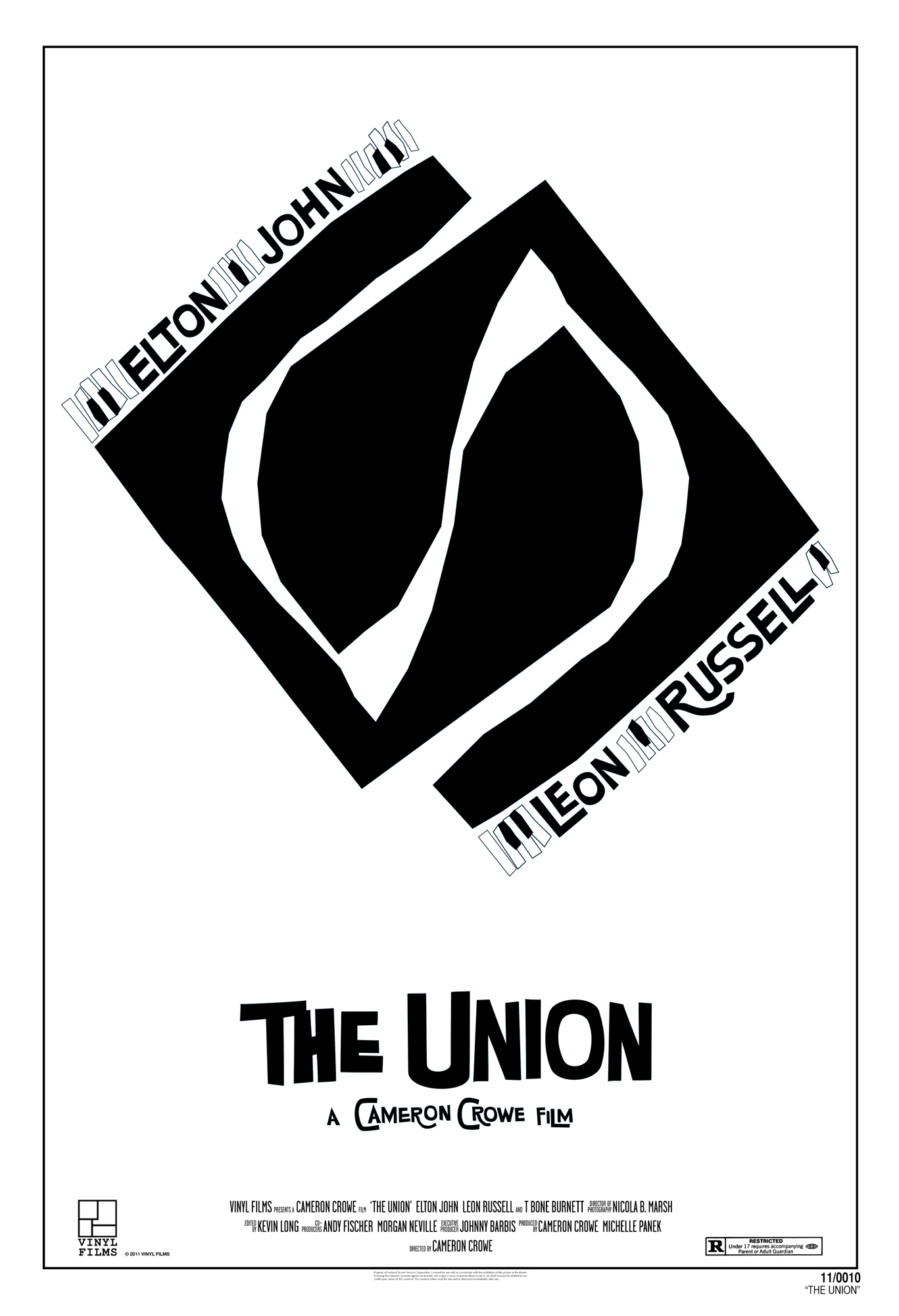 --