ABC News' Press Room
A one stop shop for information about ABC News broadcasts and platforms including press releases, coverage advisories and ratings.
ELTON JOHN AND LEON RUSSELL TO PERFORM LIVE ON "GOOD MORNING AMERICA" ON WEDNESDAY, OCTOBER 20th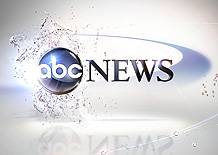 http://blogs.abcnews.com/pressroom/2010/10/elton-john-and-leon-russell-to-perform-live-on-good-moring-america-on-wednesday-october-20th.html
Interview To Air on Tuesday, October 19
Duo Will Also Appear on "The View," Thursday, October 21
Two music legends,
Elton John
and singer songwriter
Leon Russell,
will perform live on ABC News'
"Good Morning America"
on
Wednesday, October 20th
from the Beacon Theatre. The duo will perform new music from their upcoming album, "The Union," as well as a classic Elton John song. This album marks the first time they have worked together in over 40 years.
Recorded live in the studio, "The Union" was produced by T Bone Burnett and features a variety of musical genres from R&B, soul, gospel, country, pop and rock. Icons Neil Young and Brian Wilson provide guest vocals on the 14-track record along with legendary R&B organist Booker T. Jones, steel guitarist Robert Randolph and a 10-piece gospel choir. "The Union" will be released October 19
th
on Decca.
If you are interested in being part of the audience for the Elton John "Good Morning America" performance on Wednesday, October 20th at the Beacon Theatre, please arrive
no earlier
than 5:00 am under the marquee at 2124 Broadway between 74
th
and 75
th
Street.
Lining up prior to 5 am is not permitted.
Doors will open at 6:00 am. General Admission tickets will be distributed on a first come first serve basis. There is limited capacity seating for this special showcase. "Good Morning America" airs live from 7:00 – 9:00 am.
"GMA's"
Robin Roberts
will also sit down with Elton and Leon to discuss the collaboration behind the new album. The interview will air on
Tuesday, October 19th
.
In addition, Elton, Leon and T Bone will make an exclusive daytime talk show appearance on ABC's
"The View,"
live,
October 21
to perform a song off the highly anticipated new CD and will be interviewed by all five co-hosts.
"Good Morning America" is a two-hour, live program anchored by
Robin Roberts
and
George Stephanopoulos
.
Juju Chang
is the news anchor and
Sam Champion
is the weather anchor. The morning news program airs MONDAY-FRIDAY (7:00-9:00 a.m., EDT), on the ABC Television Network.
Jim Murphy
is the senior executive producer and
Tom Cibrowski
is the executive producer of ABC News' "Good Morning America."
Elton John Gushes About Lady Gaga's Upcoming Album
(RTTNews) -
Elton John
has opened up about his admiration for
Lady Gaga
and her forthcoming new record
Born This Way
.
In an interview with
Entertainment Weekly
, John gushed about the 24-year-old, who was recently named the seventh most powerful woman in the world by
Forbes Magazine
.
"Her [new] record — it's f—ing amazing. 'Born This Way,' which is the title song, will completely get rid of
Gloria Gaynor
's 'I Will Survive.' This is the new 'I Will Survive.' That was the gay anthem. This is the new gay anthem. Actually, it's not a gay anthem — it can apply to anybody."
John told the magazine that he and Gaga "come from exactly the same place." He adds that "she's kind of like the bastard daughter of Elton John. I love her, and I love her ability to write."
John also noted that he hopes to collaborate on a track for Gaga's new album.
"There's a chance I might do one track with her [for
Born This Way
], but it's just, she's so busy, and I'm so busy, we can never get together!"
by RTT Staff Writer
Leon Russell on Elton John, crystal radio sets, and playing piano for Phil Spector
http://www.popmatters.com/pm/article/131982-leon-russell-on-elton-john/
Los Angeles Times (MCT)
When Leon Russell was in the midst of what possibly was the busiest period in his life, he was often referred to by the musicians he worked with as "the master of space and time" for his otherworldly ability to fit into any musical situation.
The Oklahoma pianist, singer, songwriter and producer tapped a wellspring of American roots music forms, from country and gospel to blues and soul, during his assignments as a studio session player in Los Angeles who worked with Phil Spector, the Beach Boys, Frank Sinatra and countless others in the '60s. Later that decade, before launching his solo career, he became the leader of bands assembled by Southern rock musicians Delaney & Bonnie (Bramlett), and English rocker Joe Cocker.
"He was the greatest bandleader of the late-'60s and early-'70s," longtime admirer Elton John said recently. "At (George Harrison's) Concert for Bangladesh, on (Cocker's) Mad Dogs and Englishmen tour, he was the man. He walks into a room of musicians (today), sits down at the piano and he still is the bandleader; he still is the man."
Where did that musical expertise come from?
"I started playing in nightclubs when I was about 14 in Oklahoma," Russell, 68, said recently during a conversation about his forthcoming album with John, "The Union," which was produced by T Bone Burnett. "At that time I made a crystal radio set, and oddly enough, with a crystal radio you can only get one station.
"So after I would get off my job at 1 or 2 in the morning, I'd get home and put on the crystal set with the headphones and just listen," he said. "The station it got was a blues and gospel station, so I heard a lot of that music. That was a simple twist of fate."
"The Union" represents the first time Russell has shared the spotlight with another pianist on an album, though it wasn't by any means unique to his extensive experience in recording studios.
"Not really," he said. "I used to play on Phil Spector's records, and he liked to use three pianists" in creating his signature "Wall of Sound." Russell said he and John had no difficulties when it came to figuring out who plays what on the new album.
"We never even discussed it," he said. "There's a song on the record called 'A Dream Comes True,' and the first time we sat down and played together, we sat down and played that song. It wasn't even a song yet, just two pianos playing together. We came up with parts, and then just put the song on top of it. We never really discussed portioning out of any parts.
"It's not that big of a deal," Russell said nonchalantly. "One of the features of being a piano player is playing as an accompanist for other people. I'm sure Elton has had as much experience with that as I have. When you play with another piano player, it's just second nature to play the parts that need to be played."
I'm kind of kvelling (which is Yiddish for tweeting, I think) about
Elton John
and
Leon Russell'
s album, "The Union," set to be released on October 19th.
Sorry I can't wait ten more days. And also, it's a collaboration among Elton, Leon, and
Bernie
Taupin,
the lyricist who must be given dollops of credit. This trio has fashioned a landmark album, the kind of thing we used to take for granted in the good old Seventies and even Eighties.
"The Union" is indeed a union of these remarkable talents, but not only them. The group of musicians included comprises
Neil Young
on a surprise vocal,
Rose Stone
(sister of Sly) on percussion, and a group of legendary vets like
Jim Keltner, Marc Ribot, George Bohanon, Robert Randolph, and Don Was.
The whole package is produced by
T Bone Burnett
with wit, grace, intelligence, and a true understanding of all these musicians' artistry.
First of all, how cool is Elton John? He's given the lead single to Leon Russell. "If It Wasn't for Bad" just made this year's eligibility date for the Grammys—the album comes out 19 days too late. But if the NARAS voters don't put this in Best Song and Best Record, then the whole awards process is a waste. With no less than
Booker T. Jones
on B3 organ and trombones wailing away—and a tuba!—"If It Wasn't for Bad" is real music. It's a glorious slice of authentic Southern sweet potato pie dripping with melted English toffee.
http://www.youtube.com/watch?v=rXS-Ipjs7qM
And then "The Union" begins. There are some of the best Elton John-Bernie Taupin songs ever, like "Monkey Suit" and "When Love Is Dying" as well as an unexpected hit from Leon and Bernie, a couple of great Russell numbers, and an Elton-Leon knockout called "A Dream Come True." Neil Young sings on "Shiloh," which is sort of the title track. And there's a magnificent track called "There's No Tomorrow," composed by Elton, Leon, T Bone Burnett and James Timothy Shaw.
Elton told me about this project last winter, and we talked about how much Leon Russell had influenced his early records like "Tumbleweed Connection" and "Honky Chateau." Coming back to this inspiration now, Elton sounds rejuvenated. I can only hope that he gets to sing Russell's "Tightrope" when they perform in concert, and Russell can break loose on "Honky Cat."
By the way, neither Leon Russell nor Bernie Taupin is in that ridiculous Rock and Roll Hall of Fame. But Donna Summer is on this year's list of induction nominees. So that tells you how much that group's reputation has been diminished.
Don't hesitate—go now to Amazon or ITunes or wherever and pre-order "The Union." It's the best album that will be released in 2010, and maybe 2011 as well. (Certainly including 2009 and some of those other years.)
New Album to Include Lady Gaga, Sir Elton John Collaboration
http://news.softpedia.com/news/New-Album-to-Include-Lady-Gaga-Sir-Elton-John-Collaboration-160017.shtml
Lady Gaga's next studio material doesn't drop until early 2011, but hype surrounding the project keeps building up. New reports suggest that it may also include a collab with Sir Elton John.
Though to some this may sound like an odd pairing, fans must know that they first worked together for an
appearance at the 2010 Grammys
, in February this year.
They have remained close friends and, EW's
MusicMix
has learned, chances are high they may take their relationship into the professional realm as well with a new collaboration.
"Will Elton John make an appearance on Lady Gaga's forthcoming album Born This Way? It seems very possible," EW writes.
Someone from the magazine recently met with the legendary singer to talk about his upcoming album "The Union" (with Leon Russell) and he simply couldn't stop talking about Gaga.
"I love her, and I love her ability to write. I love the songs she writes," Elton John says. He's also the first to put the word out there: a collaboration is a possibility right now.
As is the case with the reported collab between Christina Aguilera and DJ David Guetta, of which we informed
you yesterday
, time and a busy schedule are the main obstacles.
"I'd love to in the future. I'd love to do that. There's a chance I might do
one track
with her [for
Born This Way
], but it's just, she's so busy, and I'm so busy, we can never get together!" the singer says.
On the bright side, even if the collaboration doesn't come to happen, fans should be happy to learn that Elton John had already heard Gaga's album – and it's absolutely awesome.
Gaga herself
once promised
this would be a material dedicated to the gays: "Born This Way" will undoubtedly write music history, John says.
"I've already heard [Gaga's new album], so I think it's more or less done. Her record – it's [expletive]-ing amazing. 'Born This Way,' which is the title song, will completely get rid of Gloria Gaynor's 'I Will Survive'," Sir Elton John says.
"This is the new 'I Will Survive.' That was the gay anthem. This is the new gay anthem. Actually, it's not a gay anthem – it can apply to anybody," the singer adds.
http://ashvegas.squarespace.com/journal/2010/9/29/the-ashvegas-hot-sheet-elton-johns-economic-impact-new-juice.html
Image Credit: Michael Caulfield/WireImage.com
Will
Elton John
make an appearance on
Lady Gaga
's
forthcoming album Born This Way
? It seems very possible. EW recently spoke to Elton about
The Union, his album collaboration with legendary pianist-songwriter Leon Russell, which hits stores Oct. 19
, and the Rocket Man couldn't help but bring up his love for all things Gaga. "I love her, and I love her ability to write," he says. "I love the songs she writes." A collab between the pair—who've become bosom buddies since performing together at January's Grammy Awards (pictured here)—is a good possiblity. "I'd love to in the future," John says of working with her. "I'd love to do that." Then he elaborates: "There's a chance I might do one track with her [for
Born This Way
], but it's just, she's so busy, and I'm so busy, we can never get together!" But, he adds, "I've already heard [Gaga's new album], so I think it's more or less done. [
Born This Way
is expected to be released early next year.] Her record—it's f—ing amazing. 'Born This Way,' which is the title song, will completely get rid of Gloria Gaynor's 'I Will Survive.' This is the new 'I Will Survive.' That was the gay anthem. This is the new gay anthem. Actually, it's not a gay anthem—it can apply to anybody."
http://www.eltonjohnworld.com/coranto/news/2010/October/YamahasUnionOfferContestSn.html

Yamaha's ''Union'' Offer, Contest, Sneak Peek And Interview-- Posted by editor_usa

Thursday 7 October 2010 @ 16:13 - GMT

Imagine owning a piece of musical history.

For a limited time,

Yamaha

is offering the opportunity to purchase a VIP package, including a

C2 Conservatory Classic Collection

grand piano, signed by Elton and

Leon Russell

.

For each piano purchased,

Yamaha

will donate $5,000 to the

EJAF

. In addition, you will receive the ultimate VIP experience: 2 front row tickets to their November 5 U.S. concert in Ontario, California at

Citizens Business Bank Arena

, along with roundtrip air transportation and hotel accommodations! And as if that wasn't enough, the purchase also allows you to receive a Meet and Greet with the legends themselves, where they will sign your piano right in front of you!

Those not in the market for an instrument can enter a sweepstakes to win two front row tickets to a U.S. performance date of choice (beginning November 3) as Elton and Leon embark on a tour promoting their first collaborative effort,

The Union

. The winner, who must a U.S. citizen and at least 18 years of age, will be selected through a random drawing that will take place on October 26. To purchase the Piano Experience or to enter to win the Concert Sweepstakes, visit yamahatheunion.com.

The aforementioned site is also where one can get a preview of Academy Award winning filmmaker

Cameron

Crowe

's forthcoming documentary about the making of

The Union.



Incidentally,

Yamah

a

's All Access magazine has an interview with the two keyboard icons, which appears below.



Not long ago, Elton and Leon convened in a Los Angeles recording studio with producer T-Bone Burnett, a select group of studio musicians, and a pair of Yamaha grand pianos. The result: an unprecedented collaboration between two musical giants. The album, titled The Union, features all-new material co-written by Elton, Leon, and Elton's longtime lyricist, Bernie Taupin.
John and Russell hadn't previously recorded together, though they've admired each other's music for 40 years. When Elton erupted onto the music scene in the early '70s, Leon was at the apex of the rock world, scoring hits with his solo albums and serving as a high-profile sideman for such artists as Joe Cocker and George Harrison. Leon's hometown of Lawton, Oklahoma, may have been a world apart from the London suburbs where Elton came of age, but the two shared many musical passions-most notably, a deep love of vintage rock-and-roll and R&B.

As Elton began his 40-year string of hits, Russell's songwriting was generating a string of classic albums, not to mention huge hits for other artists, from the Carpenters' "Superstar" to George Benson's "This Masquerade." But Russell would merit a pedestal in pop history even if he'd never written a single song: As a member of the Wrecking Crew, L.A.'s fabled A-team of studio musicians, Russell played piano on hundreds of classic tracks throughout the '60s, supporting pop vocalists (Frank Sinatra, Bobby Darrin, Wayne Newton), rock bands (the Byrds, the Beach Boys), and R&B greats (Sam Cooke, Aretha Franklin).



It's almost impossible to calculate the collective musical legacy of these two men-and they're both still going strong. We recently had a chance to talk to Elton and Leon about their collaboration, and the 40 years of mutual admiration and influence that preceded it.



THERE ARE INTERESTING PARALLELS BETWEEN YOUR CAREER AND LEON'S.


Elton John:We both started learning the piano when we were little boys. He played piano in a nightclub at the age of 14, and I played piano in a pub at the age of 15. We both went on the road in our late teens, and have both been out there pretty much ever since!



YOU DEFINITELY SEEM TO HAVE SHARED SOME MUSICAL AND THEMATIC INTERESTS BACK WHEN YOU WERE STARTING OUT.


I can't stress enough how significant an influence Leon Russell was on the music of Elton John and Bernie Taupin. In 1970, when we first went to America and I played the Troubadour, we were obsessed by Leon's music, and looked up to him as some kind of musical god. On the second night of the Troubadour concerts he was there in the front row, but luckily I didn't spot him until near the end of the show-otherwise I would have been a nervous wreck. After the show he invited us to his house. We were very apprehensive because we really thought he was going to tear us off a strip and show us just how the piano should be played! Needless to say he was a fabulous host, and we came away not quite believing we had spent the evening with him.



HOW DID YOU MAKE MUSICAL SPACE FOR TWO PIANOS ON THE RECORDINGS? DID THE TWO OF YOU TRACK SIMULTANEOUSLY, SIDE-BY-SIDE?


We started the album in November 2009 with the initial writing sessions in Los Angeles. Our pianos were set up to face each other. I was playing the Yamaha DC7 Disklavier, and Leon played the Yamaha Modus H01 Digital Piano. The following January we went into the studio for the recording sessions. At first we tracked together with me in the piano booth and Leon outside in the studio using the H01, and we kept eye contact through the glass. However, we weren't happy with the different piano sounds, so we changed around. I played my parts on the DC7, and then Leon went in and recorded his parts on the DC7 too. The DC7 was recorded in mono with the two tracks panned right and left to separate them. We used the MIDI capabilities of the DC7 extensively in the production and recording process.





DO YOU HAVE ANY OTHER OBSERVATIONS ABOUT THE INSTRUMENTS?


As ever, I love the sound of the Yamaha as a pure acoustic piano. It's also great that with Yamaha technology we can use the MIDI signal to trigger other sounds.



WHAT DO YOU ADMIRE MOST ABOUT LEON RUSSELL'S MUSICIANSHIP?


Most of all I admire his songwriting and his piano playing, but there is so much more to Leon. Looking over the Atlantic from Britain, we read about many wonderful rock-and-roll moments. Joe Cocker on the road for the legendary 1970 Mad Dogs and Englishmen tour? Leon was in charge of the band. "Delta Lady," Joe's tribute to Rita Coolidge? Leon wrote it. Delaney & Bonnie and Friends? Leon was one of the friends. Shelter Records, the label that became a home for George Harrison, Steve Winwood, Tom Petty, and Eric Clapton? Leon co-founded it. Ray Charles, the Carpenters, B.B. King and George Benson recorded Leon's songs, and in 1973, at the height of his rock-star fame, he had the audacity to release a country album. Leon is a consummate musician who is still, after 50 years, at the hub of where great music is happening.



WHAT DO YOU THINK OF THE NEW ALBUM?


Leon Russell: I think it's great. I really appreciated Elton asking me to do it. I hadn't really talked to him in about 35 years. He called me from South Africa, I think. He was listening to some of my songs, and then called back and said something about doing a duet album. It was a treat to have T-Bone Burnett there, too. He's quite a creative guy, and I'd been really impressed with the records he's made.



SO YOU AND ELTON KNEW EACH OTHER BACK IN THE '70S?


Yeah. Elton opened a couple of shows for me. The first time I saw Elton sing at the Troubadour in L.A., I thought to myself, "My career's over!" He was just so fabulous. Later he told me that he saw me out there, looking like the proper rock-and-roll star, and he said he was real nervous. But boy, he's incredible, any way you cut it.



The first time I saw Elton sing, I thought to myself, 'my career's over!' He was just so fabulous. - Leon Russell




THE ADMIRATION MUST BE MUTUAL!


Elton shamelessly promotes me as the greatest piano player in the world. [Laughs.] I asked if he'd ever heard David Foster and Peter Nero, but I'm happy for the accolades.



WHAT WAS IT LIKE TO WRITE WITH ANOTHER PIANIST/COMPOSER?


It was great. We'd never written together, or even played together at the same time. But the first thing we played together actually turned into a song called "Dream Come True." It was quite fun.



YOU SEEM TO SHARE INTERESTS IN MUSICAL AND HISTORICAL AMERICANA.


Yeah. Bernie Taupin raises quarter horses, and he's an American Civil War expert. I used to be so jealous because Elton had Bernie writing those lyrics. Lyrics were so hard for me to write. Sometimes I'd sit there for months trying to get an inspiration. Meanwhile, I heard how they would bring in a stack of Bernie's lyrics to Elton, maybe fifteen or twenty. He would be in the studio with the drummer, and he'd just pick them up and sing them. If he didn't get something right away, he'd throw it away and go to the next one. Elton works very fast. I was about an hour late for our first day, and he wrote five songs while I was on the way down there. He's also quite a collector and historian. I saw a television program where he had this long room filled floor to ceiling full with CDs. I remember how he picked out five every day and listened to them all day. He's quite a student of music. It's impressive.



SOME PEOPLE WOULD BE SURPRISED THAT YOU DESCRIBE YOURSEL F AS SEARCHING FOR INSPIRATION.


Well, when I first started out, I was real serious about writing songs. They all had to be real-that is, they had to be about real experiences and real people. And that's great, if you got those things to write about. But if you don't, and you need some songs, you're in trouble! [Laughs.] But then I read some books about songwriting. I don't remember the titles, but I remember one line in particular that helped me: "In every prose artist, there's a failed poet." And it kept talking about how poetry was so much more difficult to write than prose, which I'd never really thought of before. The author talked about the problem of the blank page-how when you're starting a song, it can be like trying to be the artist and the audience at the same time, which is impossible. You keep criticizing your ideas till you have a big wastebasket full of paper. I eventually learned not to criticize myself that way, and now I can write at the drop of a hat. They're not all great songs, but I can write them in much larger quantities, instead of one or two a year.



DOES THE WRITER REAL LY KNOW WHICH SONGS ARE THE GOOD ONES? OR IS THAT FOR THE WORLD TO DECIDE?


I used to think I knew which ones were good, but then I realized that I don't know. Sometimes you write something and think, "Well, that's not great," and then 65 people record it. [Laughs.] So who knows? Anyway, it's not brain surgery. It's pop music.



YOU'VE PLAYED ON SO MANY CLASSIC RECORDINGS. DO CERTAIN SESSIONS STAND OUT IN YOUR MIND?


There are so many. I remember one Don Costa produced, for Sam Cooke, with Bobby Womack on guitar. I used to play on all Glen Campbell's records. I played with Aretha Franklin before she became a star. At the highest point I was doing three sessions a day, six days a week. I got hired a lot by writers and arrangers who didn't want to write the piano parts. Don Costa is a great writer, but when he'd hire me, he'd write a little chord sheet, maybe a little melody, and then write, "Play classical here." Some writers would hear me play, and then write out impossible stuff for me, which I couldn't even read! [Laughs.]



BUT YOU WERE CLASSICALLY TRAINED.


Yes, but I had an upper-vertebrae injury during birth, and my right side has always been slightly paralyzed. So piano lessons were disappointing. I took lessons for ten years, and then I'd see some kid playing Carnegie Hall after three years of lessons. All my life I've had a hard time figuring out how to play things. I think that's the reason I started composing my own music when I was three or so. I think if I'd had two good hands, I'd probably be selling insurance today.



WHEN YOU STARTED MAKING YOUR OWN ALBUMS, YOU EMPLOYED SOME FORMIDABLE SESSION TALENT YOURSELF.


I had a record label caller Shelter with my partner, Denny Cordell. We went to England to cut my first record, and he introduced me to Glyn Johns, who was the Beatles' engineer. I said something like, "Boy, it would be great if Clapton could play on this." And Glyn said, "Well, I'll call him up." [Laughs.] And he called Eric. And he called George Harrison. And Ringo. And Bill Wyman from the Rolling Stones. And a bunch of other people. It was really a lot of fun for me. Actually, we tried to sign Elton to Shelter back then, but we missed him by a week, and he'd signed with another label.



IN EARLIER YEARS YOU PLAYED ACOUSTIC PIANOS, BUT LATER ON YOU PLAYED MOSTLY ELECTRIC AND DIGITAL PIANOS. WHY THE CHANGE?


Pianos are heavy and hard to move. But if you don't tour with your own, you never know what you're going to get. That was why I liked the Yamaha CP-70 electric piano. I had three or four of those, and played them for years. They were all great, every one of them. Yamaha has always understood mass production-every Yamaha I've ever played has been great. With other pianos, you might have to play 25 of them before you find a good one. Anyway, Elton had his Yamaha there at the recording, and I ended up playing it all the time. It made me realize that I have a lot of vocabulary on a wooden grand piano that just doesn't come out on electronic keyboards-a lot of classical shtick, for example.



WHEN YOU LISTEN BACK TO YOUR MUSIC, ARE THERE PARTICULAR TRACKS YOU LIKE THE MOST?


I actually don't listen to music very much. There are some exceptions-I have a new duet album with Willie Nelson that I've been listening to a lot. But I'm not a listener like Elton is. I was with him somewhere and this new band came in. Somebody was telling Elton who they were, and he said, "I know them," and started talking about how much he liked Track 5. He's such a consistent student of music and such a hard-working guy. He plays all over the world, and plays constantly. While we were doing the album, he played in Johannesburg, St. Petersburg, and Berlin, and then he would fly back and pick up whatever we were doing. [Laughs.] I'm just a piker compared to Elton!
Traum-Duo: Elton John (63) deutete an, einen Song mit Lady Gaga (24) aufnehmen zu wollen.
http://www.fan-lexikon.de/musik/news/elton-john-duett-mit-lady-gaga.96162.html
Nicht ohne Grund, wie eine ausgiebige Schwärmerei des Künstlers in der 'Entertainment Weekly' bewies: "Ich liebe sie und ich liebe ihre Fähigkeit zu schreiben. Ich liebe die Songs, die sie schreibt."
Elton John ist schwer beeindruckt davon, wie
Lady Gaga
es immer wieder schafft, die Grenzen des Musikbusiness zu durchbrechen - sei es mit ihrer Musik oder mit ihren Outfits. Nur zu gerne würde der Kult-Star einen Track zu Lady Gagas heiß erwartetem zweiten Album 'Born This Way' beisteuern, fürchtet jedoch, dass sich kein passender Termin für eine Jam-Session finden wird. "Ich würde das so gerne tun", betonte John mit Hinblick auf eine Zusammenarbeit. "Es besteht tatsächlich die Chance, dass ich einen Song mit ihr mache, aber sie ist einfach so beschäftigt, wir kommen nie zusammen!"
'Born This Way' soll 2011 in den Läden stehen. Elton John durfte schon erste Hörproben genießen - und ist hin und weg von dem Material.
"Ich habe das Album schon gehört, ich denke also, es ist mehr oder weniger fertig", enthüllte der Brite und lobte: "Ihr Platte - ist verdammt großartig! 'Born This Way', der Titelsong, wird Gloria Gaynors 'I Will Survive' ersetzen - das war einmal die Schwulen-Hymnen, jetzt kommt eine neue Schwulen-Hymne. Aber eigentlich ist es keine Schwulen-Hymne - es passt zu allen."
The Ashvegas Hot Sheet: Elton John's economic impact; new juice for Fiesta Latina; council kills apartment complex; update on new Weaverville pub; and more
Wednesday, September 29, 2010
Tuesday was a big news day. Some of what's going around:
-Big concert:
Elton John's
November concert in Asheville "will likely generate $1 million in spending as fans book hotel rooms and purchase food, drinks, gasoline, souvenirs and more, said Civic Center director Sam Powers,"
reports
the
Asheville Citizen-Times
.
Nell'ultima intervista rilasciata ad Entertainment Weekly,Elton John ha espresso tutta la sua ammirazione per Lady GaGa.
Mi piacerebbe lavorare con lei in futuro. Entrambi veniamo dallo stesso posto. E' come se fosse una specie di figlioccia di Elton John. L'adoro e amo il suo modo di scrivere. C'è la possibilità che io possa fare una canzone con lei ma siamo così occupati e non possiamo mai incontrarci. Ma il suo disco, è fottutamente fantastico. "Born This Way" che è il titolo della canzone sostituirà completamente"I Will Survive" di Gloria Gaynor. Sarà la nuova "I Will Survive" che a suo tempo è stata un inno gay, e Born This Way sarà il nuovo inno gay. Anzi no, non sarà un inno gay, sarà un inno per tutti.
Elton John tribute to rock Escondido this weekend
http://sdgln.com/entertainment/2010/10/07/elton-john-tribute-rock-escondido-weekend
Performer will also join a Fab Four tribute band for John Lennon's birthday Saturday in L.A.

October 7th, 2010

ESCONDIDO -- Die-hard Elton John fans have a real treat in store this weekend.
Not the fans who've only known him since the Lion King's Broadway debut (although those fans would enjoy this, too), but more specifically, the fans who have followed him since he first touched down in America in 1970 and catapulted himself up the charts to fame.
Elton The Early Years
is a tribute band that perfectly captures not only that original voice, but the charismatic stage presence, thrilling performance and outrageous costumes of the musical genius at his initial peak.
The band was the brainchild of Joe Alessandro, who plays Nigel Olsson (Elton John's longtime drummer) in full character on stage.
The star, however, is lifelong musician Kenny Metcalf, who channels Elton so well that you will forget he is not really the icon himself.
Two other familiar band mates round out the show, Bobby Storm as Dee Murray on bass and Dean Cooper as Davey Johnstone, playing lead guitar.
Although Metcalf has come full circle in his own life, there is no "Circle of Life" played on this stage. The songs you will hear are from Elton's first dozen or so albums (approximately 1970-75) which are only but a fourth of his total body of work. His vocals in those early years were much stronger; he could hit high notes and belt out his songs loudly as he pounded along on his piano. Today, critics and fans agree, his voice, tone and style is completely different than those days.
As a result, the songs Elton The Early Years perform are truly a snapshot in time, some are old standards, like "Saturday Night's Alright for Fighting," "The Bitch Is Back" or "Captain Fantastic;" and some of them you will only know if you actually spun his early LPs over and over on your record player, like "Elderberry Wine," "Midnight Creeper" or "All the Girls Love Alice."
When Alessandro first approached Metcalf with his idea six years ago, Metcalf was busy and committed to making his own music, so he passed. Not long after their conversation, Metcalf's immune system was seized by the little understood "Pemphigus Vulgarus" - an auto-immune disorder for which there is no cure and is generally fatal.
"The disease almost killed me three years ago," Metcalf said. "It took me to death's door, but at the last minute, I was granted a reprieve from God."
The deadly auto-immune disease causes horrible sores and wounds on the surface of the skin. He lost the use of his voice and even drinking water was like swallowing broken glass. Metcalf was in tremendous pain and laid lifeless in the hospital for days. He truly believed he was going to die.
Miraculously, his wounds began to heal - even his doctors said they couldn't take credit for it the turn around.
"I had people all over the world praying for me, even the fan base of the rock band Stryper (because I was their original keyboardist). It really was a miracle I am alive," Metcalf said.
Note: In the late '70s and early '80s, Metcalf toured with the still popular Christian metal rock band,
Stryper
and has been connected to them and become a successful, award-winning musician in his own right, ever since.
He is not completely out of the woods, but keeps his disease "suppressed" through medication and a great amount of rest in between shows. Based on the performance he gives each night, it would be hard to believe there has ever been anything wrong.
When he was feeling better, Alessandro approached him again and they decided to make it happen. They launched the band this past May at the Hermosa Beach festival with 40,000 people in attendance. They were a hit and have been gaining attention and popularity, ever since.
Just last month, only three months after their launch, Metcalf was approached by the
Fab Four
, identified as the "Ultimate Beatles Tribute Band." The band was doing a tribute show in Los Angeles on Saturday, Oct. 9 - John Lennon's birthday - and they wanted "Elton" to join in the tribute.
"What an honor!" Metcalf said excitedly.
This incredible one-night only experience will start with the Fab Four performing their regular Beatles tribute, then Elton will hit the stage as the Fab Four convert to a John Lennon tribute band, and it will end with Elton singing a solo tribute to his longtime friend. What an evening this should be.
For more information, including tickets to this evening of performances, visit the
Club Nokia
website.
Saturday will surely be quite a show, but unfortunately, Los Angeles is not just a hop and a skip away for most San Diegans. However, Escondido
is
.
The following evening, on Sunday, Oct. 10, Elton the Early Years will take to the stage at
Lawrence Welk Resort Theater
at 7 p.m.
The band has been at the Welk Theater for the last few Sundays. Because they stay in character the entire two-hour show, it is hard to tell where the character begins and ends. After a recent show, some British tourists even asked, "what part of England are you from?" Clearly a stellar, class act.
To get tickets for the Welk performance, call (888) 802-7469 or click on the website link above. The Welk Resort San Diego Theatre is located at 8860 Lawrence Welk Drive in Escondido, CA 92026

Follow Elton John The Early Years on
Facebook
.
You can also see live performances on YouTube
HERE
.