Review: Elton John Brings Leon Russell Back to Glory
http://www.rollingstone.com/music/news/51942/223772
'Tonight is an incredibly special night for me,' John tells the sell-out crowd. 'When I started Leon was my idol, mentor and everything I wanted to be as a songwriter.'
Andy Greene
Oct 20, 2010 2:16 PM EDT
Last night's triumphant Elton John and Leon Russell show at the Beacon Theater kicked off with a moving speech by Elton about his love and admiration for his musical hero. "When I started he was my idol, mentor and everything I wanted to be as a songwriter," he told the sell-out crowd. "Tonight is very special for me." With that, Leon Russell, walking slowly, with the help of a cane, took the stage to thunderous applause and a giant bear hug by Elton. They then began a two-and-a-half-hour concert that showcased their entire new T-Bone produced album
The Union
, and separate solo sets that proved beyond any doubt what an incredible creative debt Elton's earliest and best work owes to Leon Russell.
Photos: Opening night of Elton John and Leon Russell's "Union" tour

Russell began the concert with a brief, six-song set of songs from his early Seventies catalog. Leon has faced a wide variety of physical problems in recent years, but his piano playing is undiminished, and his singing voice remains powerful. Songs like "Tight Rope" and "Roll In My Sweet Baby's Arm's" don't get much radio play these days, but with the backing by T-Bone Burnett's fifteen-piece studio band, they soared. Unlike Elton, Leon never transitioned into pop, and since the Eighties he has languished in obscurity on the club circuit. Last night it felt like he was resurrected.
Photos: Elton John, Lady Gaga and more team up for Rainforest Benefit
The centerpiece of the show was a complete performance of
The Union
. Powered by four back-up singers, a four-piece horn section and the house band led by guitarist Marc Ribot, the songs sounded even better than they do on record. Elton and Leon have such similar styles it was often hard to tell who was playing piano. The best material on
The Union
ranks among the best work of either singer, particularly the Civil War epic "Gone To Shiloh." When Elton and Leon's voice merged on the line "when flags and bullets start to fly" the result was positively chilling.
Photos: Go front row at the best live shows
Elton did most of the singing, but Leon's lead vocals conveyed more emotion - particularly on the album's closing track "The Hands of Angels." Russell penned the gospel song himself, and it was clearly a thank you to John for helping to save his career. Earlier in the set, the duo had members of the audience dancing in the aisles on the rollicking "Monkey Suit" and "Hey Ahab." John fed off the energy and was literally bouncing on his piano seat. Russell - whose long grey hair and beard make him look like a cartoon image of Father Time - barely cracked a smile all night, but it was still clear he was reveling in the long-overdue adulation.
Keep up with rock's hottest pics in Random Notes
When the album was complete, Russell left the stage and Elton lead the band through songs from his early, Russell-inspired albums. In this context it was clear that "Burn Down the Mission," "Ballad of Well Known Gun" and "Levon" could not have existed without Russell paving the way. John has focused concerts on his hits so much at times that it was a joy to hear gems from his 1970-1972 heyday, though he later obliged the audience by playing Eighties hits "That's Why They Call It the Blues" and "Sad Songs Say So Much." After a barn-burning "Bitch Is Back," Elton walked offstage and returned with Russell. He claimed they hadn't rehearsed anything else, so they played "Hey Ahab" again. As they walked offstage, hand in hand, it was hard to tell who looked happier.
Scene City
On This Night, Everyone's a Singer
http://www.nytimes.com/2010/10/21/fashion/21scene.html?_r=1&src=twrhp
Michael Nagle for The New York Times
By BEN WIDDICOMBE
HUGH JACKMAN
sings
Elton John
in the shower. Which song? "Candle in the Wind," he said Monday night, although his children beg him to stop. "And they're not very happy they didn't get to come to the ball tonight," his wife, Deborra-Lee Furness, added before she hummed a few bars of her own.
The singer
Deborah Harry
also nominated it as her favorite. "I met Elton for the first time in the '70s, in Hollywood," said Ms. Harry, who wore a camouflage jacket she identified as by
Dolce & Gabbana
.
Christina Ricci
also had a favorite, though she almost mangled the name. "That song, someone my brother, you know that song? So-and-so my brother?" she said, warbling before seizing on it. "Daniel!"
The would-be singers had gathered at Cipriani Wall Street to raise money for the Elton John AIDS Foundation — and to sing along with Mr. John. The cavernous Beaux-Arts interior was bathed in bubbly pink and blue lights, and as a parade of familiar faces waltzed in —
Joanne Woodward
,
Clive Davis
,
Billie Jean King
, Vera Wang,
Martha Stewart
, Ivanka Trump — it resembled a celebrity-filled snow globe.
After cocktails,
Anderson Cooper
bounded onto the stage and served as the flirtatious M.C. At one point after the steak medallions were served, he coquettishly offered himself for lunch, as an auction item that raised $70,000. "I don't do much on the first date, but if you behave and you're cheerful there might be a second," he said.
Jeffrey Katzenberg
, DreamWorks Animation chief executive, was the winner.
The evening's honorees were introduced, including Tamara Mellon (the Jimmy Choo founder), Mr. Katzenberg and his wife, Marilyn, and Victor and Elena Pinchuk (the Ukrainian industrialists). But just when the audience thought the speeches were over, Mr. John took to the stage, wearing an uncharacteristically subdued black tuxedo with a shiny brooch, and delivered a forceful speech about the continuing fight against AIDS.
"It took the death of Ryan White before this country did anything about AIDS," he said, referring to the teenager who became a national face for H.I.V., and died at age 18.
The mood lifted considerably when Sir Elton sat at his piano and belted out a half-dozen songs, including "Tiny Dancer," "Levon" and "Rocket Man." Members of the audience moved their lips. Then the stage was ceded to the pianist and singer Leon Russell, a friend of Mr. John's for 40 years with whom he released an album collaboration this week, called "The Union."
The audience kept humming after the performances. Mr. Davis, the record producer, said that he also sings Elton in the shower. "All the time," he said. "Literally he's among the top three of all time." (The other two being "McCartney-Lennon and
Paul Simon
.")
Leelee Sobieski
, the actress, also said that she wanted to sing to her showerhead. "If I haven't in the past," she said, "I certainly will tonight."
Elton John and Leon Russell's Tour 'The Union' –
Elton John and Leon Russell are working in collaboration for the release of their new record 'The Union' which has a release date of October 25 ,2010. It is the second time after 1970 that Elton and Leon are together. It was 1970 when they split up. Elton's moved on with a brighter career and Leon's another.
This has a background and according to Elton , last year he just happened to listen to one of the song by Leon and was much inspired to reconnect with Leon's music during a trip to Africa. It was just a song and he had the feeling to release an album with him. Also he felt grateful towards Leon as accroding to him Leon made him what he is today !
On the other side aging singer and song writer Leon , who inspired Elton when the Brit was starting out in the late 1960s, has recently been recovered of a surgery for a brain fluid leak. He warmly welcomed Elton and showed a great pleasure in recording a new album "The Union" with Elton.
Russell tells USA Today, "It's nice to have somebody come back to the rest area of life and pull in and pick you up. Bruce Hornsby tried but he didn't want to let me do Leon Russell. He wanted to show me what I was doing wrong."
Such re-Union are not that often when we back track time domain and in such matters its even harder to find one. Because fame does make people selfish and they never want to share it with any one , no matter how close ! Release of this duet is surely an awaited moment.
Recently on Tuesday night's Elton John Aided Foundation dinner with at least $60,000 in the form of a bid to dine with Anderson Cooper. It was a memorable moment when John and Russell performed for the crowd and remembered their late John's friend, Ryan White. Combined performance of Elton John and Leon Russell are coming to US Airways Center on Saturday November 6, 2010.
(PART 1 of 2) ELTON JOHN & LEON RUSSELL on THE VIEW (10-21-10)
http://www.youtube.com/watch?v=vrHzXnjarE0
(PART 2 of 2) Elton John & Leon Russell on Good Morning America (10-20-10)
http://www.youtube.com/watch?v=VP77SI84h6k
Lady Gaga and Elton John Team Up for Disney Duet
http://www.billboard.com/news/billboard-bits-lady-gaga-and-elton-john-1004123793.story?tag=hpfeed#/news/billboard-bits-lady-gaga-and-elton-john-1004123793.story?tag=hpfeed
Sir
Elton John
and
Lady Gaga
are teaming up for a duet entitled "Hello, Hello" to be featured in the upcoming Disney film "Gnomeo & Juliet." The song will play when the title characters, voiced by James McAvoy and Emily Blunt, first meet. "Gnomeo and Juliet" is expected to hit theaters Feb. 11. (
Just Jared
)
Â
Saturday night's the night I like.
Saturday night's alright, alright, alright!
http://tv.sky.com/a-night-with-elton-john
On Saturday 30 October BBC Two are dedicating a whole evening to the king of the hair weave and kick ass tune, Elton John.
No, wait, come back.
Elton's not all Candle in the Wind and Circle of Life, y'know. In his back catalogue are some serious dance-floor fillers: we're thinking Saturday Night's Alright (For Fighting), we're thinking Don't Go Breaking My Heart, we're thinking Step Into Christmas and, frankly, we've got our chair dance on.
Whether you're a die-hard fan or an amused observer, we reckon that after Saturday's shenanigans you'll have got your Elton groove on too.
Here's what's planned for this evening dedicated to Elton Hercules Reginald Kenneth Dwight John.
Madman Across The Water: The Making Of Elton John
9.40pm – 10.40pm
This documentary charts Elton's career from his beginnings as Reg Dwight in Pinner, to his position as the most successful living solo artist in the world today. Expect tantrums, tiaras, big glasses and even bigger boots. Amazing.
Elton John: Radio 2 Electric Prom
10.40pm – 11.40pm
Elton rocked the Electric Prom, kicking off the series and showing everyone how it should be done. As well as bringing down the house with his classics, he got young upstarts Rumer and Plan B up with him, performing hits-in-the-making from new collaboration album The Union.
Elton John At The BBC
11.40pm-00.40pm
A night with Elton John comes to a close by tracking the wonder that is Sir Elt through a selection of choice performances, interviews and classic clips.
See? We told you Elton's cool. Altogether now:
Saturday! Saturday! Sat-ur-day! Saturday! Saturday! Sat-ur-day! (fade to close).
Elton slams Lohan rehab choice
Last Updated: October 21, 2010 3:28pm

Elton John is urging Lindsay Lohan to swap "pampering" rehab centres for a tough "boot camp" treatment course - because the troubled actress needs serious professional help with her problems.
The British singer spent years battling drink and drug demons and endured numerous stints in clinics as he attempted to kick his addictions.
The Rocket Man admits he can empathize with Lohan, who has spent this year in and out of prison and rehab as she tries to get sober, but fears she may be taking the wrong approach to her treatment.
Lohan is currently a patient at the Betty Ford clinic in California, but John is urging her to ditch rehab centres with "televisions and swimming pools" for a strict regime at the tough Hazelden clinic in Minnesota, where stars including Ozzy Osbourne, Eric Clapton, Liza Minnelli and Melanie Griffith have all received treatment.
He says, "Lindsay needs to go away somewhere to somewhere like Hazelden in Minnesota which is a kind of boot camp. But to get well you don't go to treatment centres which have televisions and swimming pools. That's not the way you do it. That's pampering."
And the star also wants Lohan to cut ties with her troubled family, as her relatives may be fuelling her drug addiction.
He adds, "You have to ask for help. And you have to be ready for it, you have to surrender to it and ask for help and accept help and get rid of the people who are around you. That's the worst. And by that I mean her family too, they're enablers."
Pop
ELTON JOHN AND LEON RUSSELL 'The Union' (Decca)
http://www.post-gazette.com/pg/10294/1096737-388.stm
3 stars = Good
Ratings explained
Forty years after they first toured together, Elton John throws new light on the talents of one of his heroes: Leon Russell, the hirsute, often top-hatted session player and author of "Tight Rope" and "Delta Lady."
For "The Union," Elton drafted producer T Bone Burnett, who brought some of his usual collaborators (such as guitarist Marc Ribot) to back Elton and Mr. Russell, who duet on vocals and/or piano. The result: a collection of new Russell and/or Elton's songs, many with lyrics from Elton's longtime collaborator Bernie Taupin, that veers from spicy New Orleans honky-tonk to earnest gospel to sentimental pop.
While Mr. Taupin's platitudes bog down "Never Too Old," nothing diminishes the lively interplay between Elton, 63, and Mr. Russell, 68, on "A Dream Come True" and "Hey Ahab." Unsurprisingly, "The Union" doesn't equal Mr. Russell's "Carney" or Elton's "Tumbleweed Connection," but it often does a fine job of revisiting their spirit.
-- Steve Klinge, Philadelphia Inquirer
he Speaking Clock Revue -- Concert Review
One can only wish that all benefit concerts boasted the stellar musicianship and smooth seamlessness of "The Speaking Clock Revue," conceived by producer T Bone Burnett.
Featuring a spectacular lineup including the newly partnered Elton John and Leon Russell, John Mellencamp, Elvis Costello, Gregg Allman, Ralph Stanley, Jeff Bridges and others, the evening — benefiting music and arts education in public schools and presented in association with Participant Media (responsible for the acclaimed documentary "Waiting for "Superman") — boasted more than three hours of musical highlights.
Hosted by Costello, who brought to the proceedings the same depth of musical knowledge and gift for amusing banter that he displays on his Sundance Channel talk show, the show was done in a revue format, featuring a house band that included such superb players as drummer Jim Keltner and guitarist Marc Ribot. Also providing musical accompaniment was the terrific bluegrass quintet the Punch Brothers, who delivered a short set of their own. ("Don't worry, we'll get through our stuff quickly," leader/mandolin player Chris Thile assured the crowed, unnecessarily.)
Costello, who kept comically referring to Burnett as "my taller, smarter, older brother," kicked off the show with "Brilliant Mistake," accompanied by rising stars the Secret Sisters, who later showcased their crystalline harmonies on numbers like a gorgeous rendition of Bill Monroe's mournful "The One I Love Is Gone."
Mellencamp, commenting that "this is for the children and the education they're not getting," superbly delivered several numbers from his most recent albums, demonstrating that his newer material has greater depth even if lacking the pop hooks that made him a star; Bridges displayed an infectious enthusiasm with several songs from "Crazy Heart"; and Jim James of My Morning Jacket provided movingly aching vocals on a pair of solo acoustic numbers.
The audience gave perhaps its biggest cheers to a frail-looking Gregg Allman, returning to the venue in which his band has performed on innumerable occasions for the first time since his recent liver transplant. After thanking his unknown donor, he shakily sang a few numbers from his upcoming blues-oriented album before rousing the crowd with the classic "Midnight Rider."Â
Costello, accompanied by the Secret Sisters and Karen Elson, also previewed numbers from his upcoming release — produced, as was the case with much of the evening's music, by Burnett — including the moving "Forgotten Man," dedicated to his father.
Country legend Ralph Stanley, 82, proved his agelessness with stirring renditions of such gospel songs as "Lift Him Up" and the classic "Man of Constant Sorrow."
Elton John and Leon Russell, touring to promote their collaborative album "The Union," were the evening's de facto headliners. Facing each other at dueling pianos (Elton's, not surprisingly, was much bigger), they performed a half-dozen new songs ranging from the mournful Civil War-themed ballad "Gone to Shiloh" (with Allman providing a guest vocal) to the rollicking "Monkey Suit" with a youthful urgency that belied their ages.

Elton's Mom Sells Out!
10/21/2010
---
ELTON JOHN's mother just increased her retirement nest egg. Britain's Press Association reports that SHEILA FAREBROTHER, Elton's mum, cleared close to 29 thousand pounds from her auction of Elton memorabilia on Tuesday. That adds up to close to 46 thousand dollars. As previously reported, Mrs. Farebrother sold her precious collection because she moved to a new house and doesn't have room to store it anymore.
The PA reports that one of the more popular items was a piano-shaped music box, which went for about 1,900 dollars. TheArgus.co.uk reports that a gold record for

Goodbye Yellow Brick Road

went for over a thousand bucks.Copyright 2010, ABC News Radio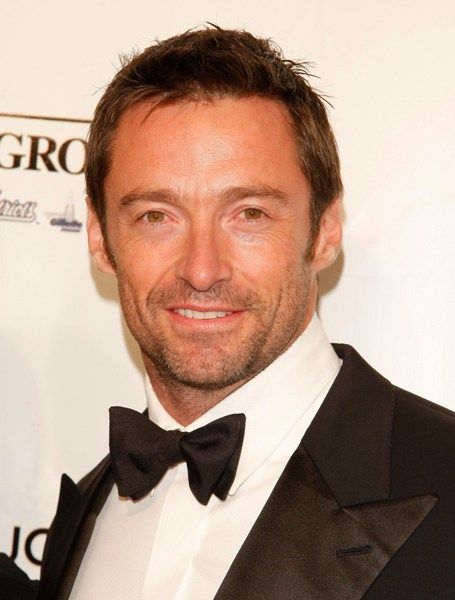 Иванка Трамп
(29 лет)
Вера Ванг
(61 год)
Кристина Риччи
(30 лет)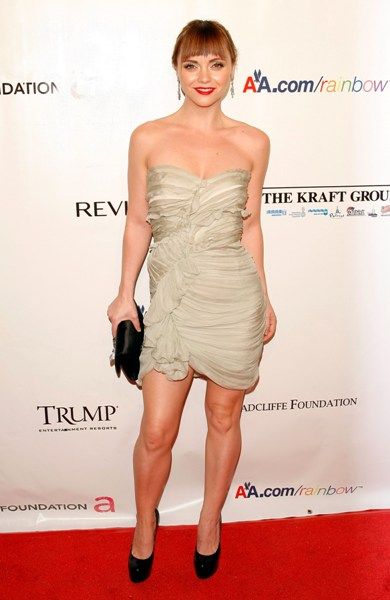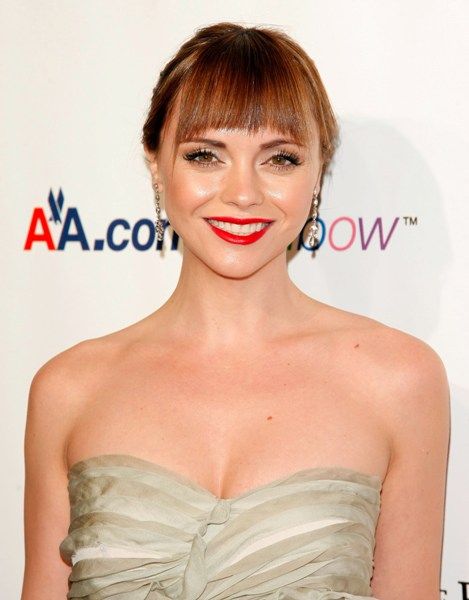 Элтон Джон
(63 года) и его любимый Дэвид Ферниш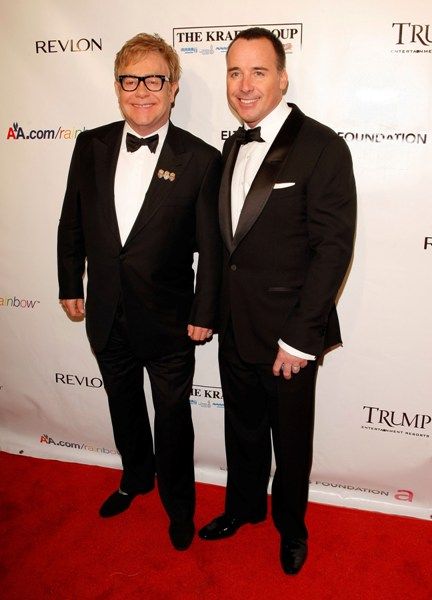 Петра Немцова
(31 год)
Лили Собески
(28 лет)
Лили 10 месяцев назад родила дочку.