NEW DONEGAN LOST 1977 ALBUM FT UNRELEASED BM COLLAB
To be released 13 August 2007, this new compilation contains Brian May's collaborations with Lonnie Donegan - "Diggin' My Potatoes" and unreleased "I'm Just A Rolling Stone".
Puttin' on the Style - (May be preordered at Amazon)

~ Lonnie Donegan (Artist)
Product details
Audio CD (13 Aug 2007)
Number of Discs: 1
Label: Castle
ASIN: B000PKHC5G
Track Listings
1. Rock Island Line
2. Have A Drink On Me
3. Ham And Eggs
4. I Wanna Go Home
5. Diggin' My Potatoes - B May Collaboration
6. Nobody's Child
7. Puttin' On The Style
8. Frankie And Johnny
9. Drop Down Baby
10. Lost John
11. I'm Just A Rolling Stone - B May Collaboration
12. Grand Coulee Dam
13. London Belongs To Me
14. Whoa Back Buck
Lonnie Donegan _ Elton John - Puttin_ on the Style (1977).mp3
http://www.mediafire.com/?y2l5ydz4jg1
Maria Bundova
01 - Maria Bundova & Peter Cmorik - Don't go breaking my heart.mp3
http://www.mediafire.com/?qm3gwiqgdkg
Peter Comorik
TINA CHARLES 2010
Tina Charles and Elton John - goodtobealive.mp3
http://www.mediafire.com/?qghlj0xzjm4
Tina Charles with Elton John sameoldstory.mp3
http://www.mediafire.com/?km4mdfrjjvm
TINA CHARLES 70´S
Aaron Field - Your Song.mp3
http://www.mediafire.com/?z2mzjzzxlzc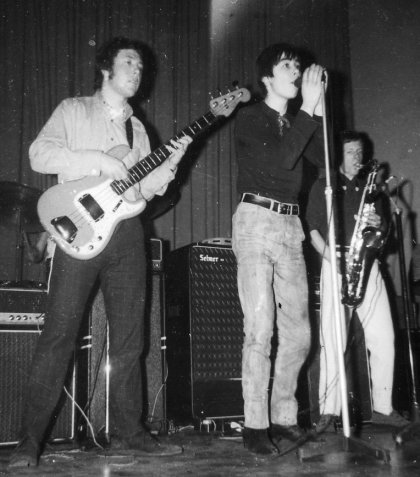 Nigel Olsson _ Elton John - Showdown.mp3
http://www.mediafire.com/?gtot0ttnmnt
The Jazzboard (1965 to 1967)
Bruce and Brian Hughes performing with the Jazzboard
The Jazzboard is well documented elsewhere on the site. Here are a few pictures of Bruce with the band. It was during this period that Bruce learned to play the alto saxophone. At one stage the band opened with a few sax based instrumentals featuring tenor and alto – Bootleg by Booker T and Can't Sit Down by Phil Upchurch.
The Jazzboard in 1966 – Roger Smith (sax), Jimmy Hall (organ), Nigel Olsson (drums), Bruce (vocals) and Brian Hughes (bass)
Jazzboard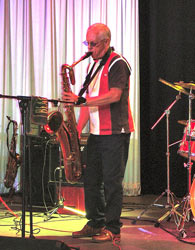 I received this great batch of memorabilia from Roger Smith who now lives in Wiltshire.
Roger started playing tenor sax in the mid-sixties with the Kylastrons who, at that time, included Bernie Watson (who is pictured on this site with the Del 5) and Malcolm Longstaff, who went on to play with Screaming Lord Sutch and also the Nice.
Later that year Roger joined the Jazzboard playing at such venues as Kirk Levington Country Club, McCoy's in Middlesbrough, Redcar Jazz Club, Club A GoGo, Mayfair and Quay Club in Newcastle, El Cubana, Locarno and Club Astec in Sunderland and the Cellar Club in South Shields.
The Jazzboard supported many of the country's top bands including the Who (at McCoys), the Small Faces at the Majestic, the Cream at Redcar Jazz Club. They also had a residencies at no less than three Bailey Nightspots in 1966 (Marimba, Dolce Vita and Latino), where they appeared with Gerry and the Pacemakers, Jerry Lee Lewis, Honeycombs, Los Bravos and Peter and Gordon.
The Jazz Board drummer Nigel Olsson went on to play with Plastic Penny and then with Elton John in the Seventies. He is currently part of Elton's touring band.
Keyboard player Jimmy Hall played with Kiki Dee, Joan Armatrading and Frankie Miller's Full House. Sadly he was murdered in Thailand last Xmas.
Bruce Lowes is still gigging in the North East with Barking Billy and the Scrapyard Dogs and bass player Brian Hughes works as a freelance musician.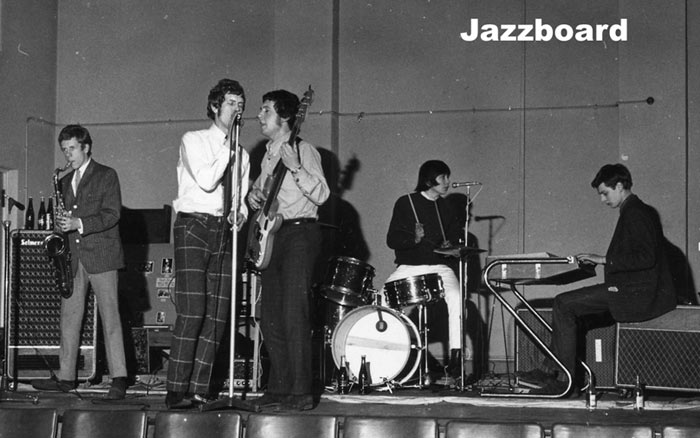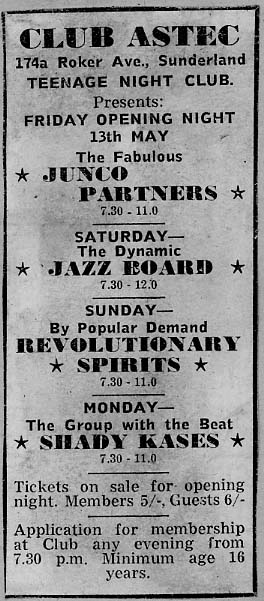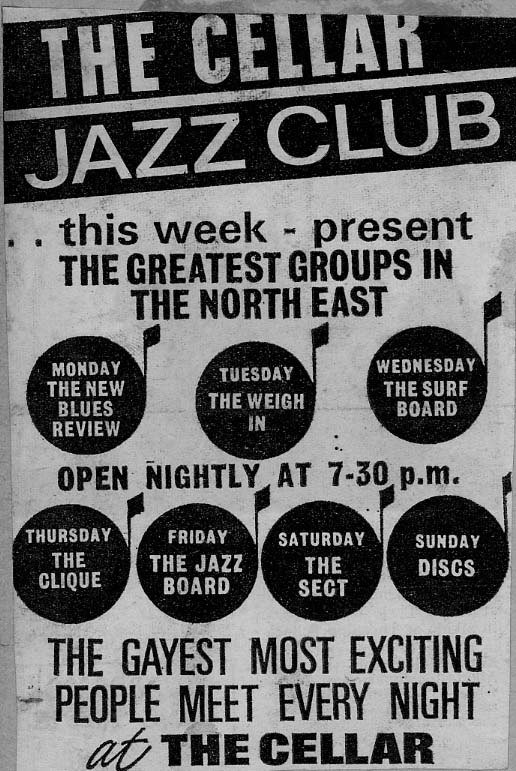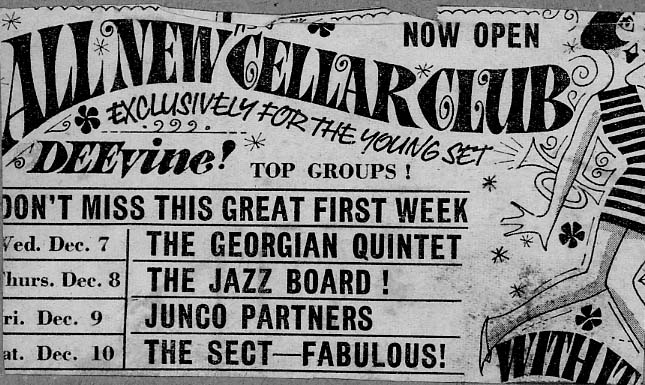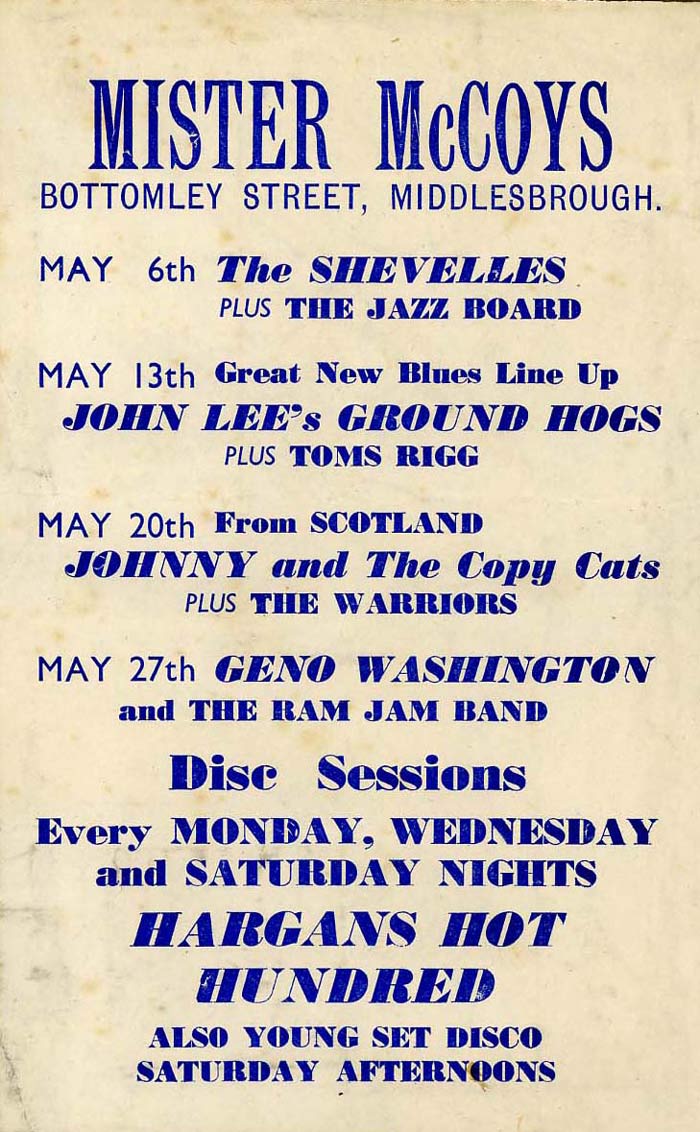 After the Jazz Board Roger was with a number of Newcastle bands - James South Syndicate, the Village and the Sneeze until he moved out of the area in 1972.
He has recently started gigging again with a mod themed band called Carnaby Street.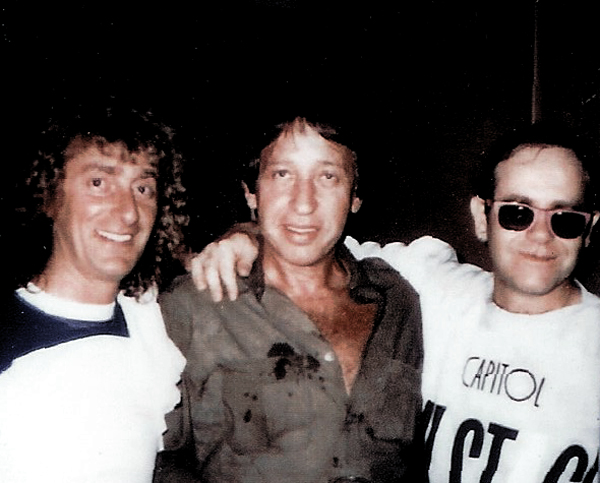 Bassist Dee Murray, Da Man, Reginald Dwight
http://www.normanwinter.com/index.html

Dallas: Elton and Michael Jackson playing separate venues. Norm delivers Michael to a warm suite where the icons and crew reveled 'til dawn. MJ security chief, Bill Bray, the superstars of the '70s and '80s, and managers John Reid and Frank Delio. At right, Drummer Nigel Olsson and Dee flank 'our hero.'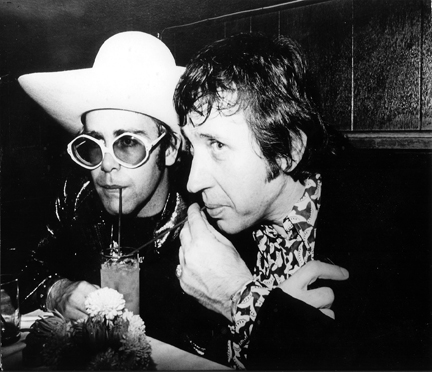 beastie boys benny and the jets cover.mp3
http://www.mediafire.com/?drk2gz1klyo
Collective Soul Perfect Day Featuring Elton John.mp3
http://www.mediafire.com/?znzhykd232z
don´t go breaking my heart_instrumental.mp3
http://www.mediafire.com/?x0vmmytnnze
http://thespiritualnegroes.com/Listen.html
I KILLED ELTON JOHN
http://www.mediafire.com/?zjyweqdjmlj
http://www.mediafire.com/?num2ngfmimg
LIVE

Elton John - Where Have All the Good Times Gone (alternate version)
http://www.mediafire.com/?nzqqtdyimyj
Coverville 438: The Elton John Cover Story
http://coverville.com/archives/podcast/coverville-438-the-elton-john-cover-story/
Here's on what's on the show tonight:
50 minutes
|
http://backbeat.cachefly.net/coverville/audio/Coverville-080320.mp3