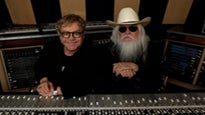 New York, NY
Tue, Oct 19, 2010 08:00 PM
THIS EVENT FEATURES AN ALL-IN PRICED TICKET, MEANING THE PRICE YOU SEE ADVERTISED IS ACTUALLY THE PRICE YOU PAY - NO ADDITIONAL FEES OR SERVICE CHARGES WILL BE CHARGED AT YOUR CHECK-OUT/PURCHASE WHEN FANS CHOOSE THE ONLINE TICKETFAST OR WILL-CALL DELIVERY OPTION.

robson vianna thought you might enjoy this event!

Elton John & Leon Russell

*Please note, the sender's email address has not been verified.
Onsale to General Public
Start: Fri, 08/27/10 10:00 AM EDT
US $79.00 - US $189.00
LOGE**FIRST LEVEL ABOVE ORCHESTRA
US $189.00
US $79.00 - US $95.00
Beacon Theatre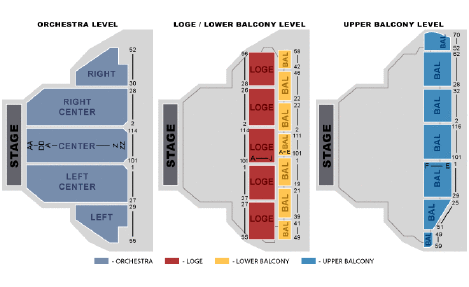 Seating charts reflect the general layout for the venue at this time. For some events, the layout and specific seat locations may vary without notice.
Elton John Will Accept Money Only From One
American Idol
, Named Rush Limbaugh
In the same summer that Elton John accepted an invitation --
and $1 million
-- to perform at the Palm Beach wedding of Rush Limbaugh, he is
refusing to entertain far more generous offers
to judge the performances of those aspiring to be the next
American Idol
.
The negotiations reportedly hit a snag due to John's schedule. God forbid he doesn't have time for important projects like
turning Orwell's
Animal Farm
into a musical.
I suspect that the real reason he won't take the spot vacated by fellow Brit Simon Cowell is that Sir Elton is a snob.
Such an insufferable snob that he can't spend a few weeks listening to the inspired caterwauling of self-delusional Americans.
OK, it
is
a pretty rotten gig, no matter how much it pays. But if Elton's going to be a snob, he should at least be a consistent one. Besides being the wedding singer for Limbaugh's third bride, some more instances where John hasn't been too proud to say yes:
The ninth annual
Elton John AIDS Foundation
(EJAF) benefit is getting a style boost this year thanks to one of its honorees,
Tamara Mellon
.
At EJAF's star-studded An Enduring Vision gala on October 18, the
Jimmy Choo
founder and CCO will take the stage at Cipriani Wall Street and receive the Enduring Vision award for her support of John's organization in the U.S. and U.K.
Five years ago, Mellon created the Four Inches Project, which provided monetary support to programs benefiting women and children affected by AIDS in Africa, and in 2009 she partnered with the EJAF to launch the Project PEP capsule accessories and shoes collection, with 25-percent of the proceeds going to women in South Africa.
Others to be recognized at the gala include Victor Pinchuk and Elena Franchuk, who have worked to expose the AIDS epidemic in the Ukraine, and EJAF supporters Jeffrey and Marilyn Katzenberg.
The night, which raised $2 million last year and will once again be hosted by CNN's Anderson Cooper, will also include performances by
Elton John
and Leon Russell.
Fashion industry titans
Donna Karan
and Evelyn and Leonard Lauder of
Estee Lauder
, along with Steven Spielberg, David Geffen and others, will serve as co-chairs of the big night.
Congrats to Mellon! Our eyes will be glued on her
shoe choice
for the special evening.
Let's see if you're down with the pop music, A.M. Elton John wrote and recorded "Country Comfort" which was later covered by Rod Stewart. I'm not going to ask which version you prefer (although if you want to tell, feel free). My question is who is singing backup on the Rod Stewart version? (I have a feeling it may be Reginald Dwight a.k.a. Sir Elton John himself.)
I'm certainly down with the pop music, but I must admit I am not especially familiar with "Country Comfort." I'm not a huge fan of either Elton John or Rod Stewart, though I like their early '70s work much better than anything they have done in the last 20 years. I guess I'll take Sir Elton's original "Country Comfort" over Rod the Mod's cover. Stewart's voice — especially now — sounds like mine after four hours of late-night karaoke. I don't know why anyone would
want
to sound like that.
As far as I can tell, the backing vocals on Stewart's "Country Comfort(s)"* were sung by his bass player, Ronnie Lane. The liner notes for the 1970
Gasoline Alley
album say "Vocals - Ronnie Lane & Harry." I don't know who Harry is, and I suppose it could be a pseudonym for Elton John, but:
(i) To
me
, it doesn't really sound that much like Elton John, though obviously many have thought otherwise.
(ii) There are
some
sources
that definitively state (albeit without presenting evidence) that Lane, not John, sang the backing vocals.
(iii) These are two tremendously famous and long-lived artists. If John
did
sing with Stewart on this song, it should be a well-known factoid by now — and it isn't.
[
* The Elton John song was called "Country Comfort," but the Rod Stewart version has been listed as both "Country Comfort" and "Country Comforts," and is more frequently seen in the plural form.
]
Elton John did appear on a Rod Stewart song at least once. He played piano and sang on "Let Me Be Your Car" (which he also wrote) for Stewart's 1973 album
Smiler
.