Elton John - Elton Still Recalls Tragic Day Lennon Died
http://www.contactmusic.com/news.nsf/story/elton-still-recalls-tragic-day-lennon-died_1198548
06 February 2011 14:12

ELTON JOHN

is still haunted by the day JOHN LENNON was shot and killed - he was detained at a Melbourne, Australia airport and given the sad news.


The rocker

and Lennon had been close friends years before and Elton's crew knew how much the former Beatle meant to him, so decided to break the news to him gently.
Elton tells

Rolling Stone magazine

, "I was in Australia... When we landed, the Elton John party was told to stay on the plane, and I immediately thought, 'It's my grandmother,' because she was so elderly.
"When they said it was John, I couldn't believe it.
"We went to the cathedral in Melbourne at the same time they had the vigil in New York. We sang hymns and we cried. It was an astonishing time. John really touched my soul."
Lennon was shot dead outside his Dakota

Building home in

New York in December, 1980.
Elton John coming to Rochester's Blue Cross Arena
http://www.democratandchronicle.com/article/20110204/LIVING/110204034/1032/Elton-John-coming-to-Rochester-s-Blue-Cross-Arena
Pop legend Sir Elton John returns to Rochester for an 8 p.m. April 23 show at the Blue Cross Arena at the Community War Memorial.
Unlike his previous appearance here, a 1999 solo show, the 63-year-old John will be accompanied by a band, including two of his longtime players, guitarist Davey Johnstone and drummer Nigel Olsson.
John has been gearing up for the tour by making a lot of noisy news in the last two weeks, including suggesting that frequent tour mate Billy Joel should get serious about rehab.
In addition to hits such as "Bennie and the Jets," "Your Song" and "Rocket Man," John will be performing music from his recent album with Leon Russell,
The Union
.
Tickets ($29, $79 and $139) go on sale at 10 a.m. Feb. 12 at
www.livenation.com
, (800) 745-3000 and the box office at 1 War Memorial Way.
Sir Elton John Coming To Spokane In April
http://www.khq.com/Global/story.asp?S=13974211

Posted: Feb 04, 2011 10:22 PM Updated: Feb 04, 2011 10:22 PM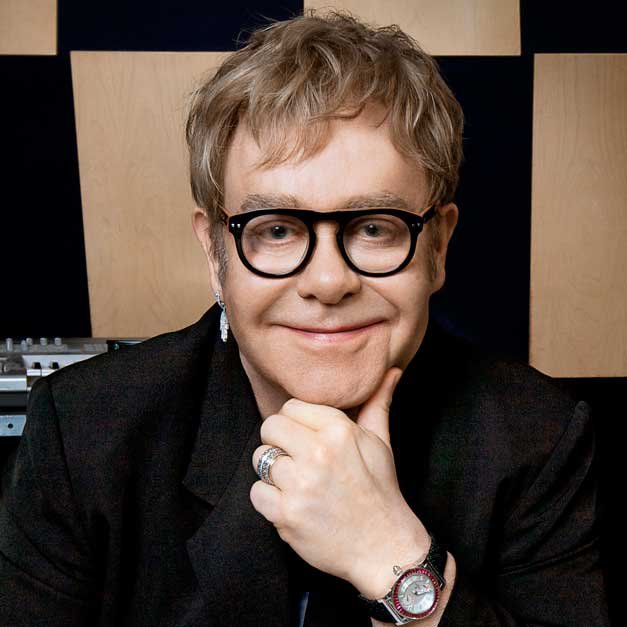 SPOKANE, Wash. - The Rocket Man is landing in Spokane. On Friday, April 8 the stage at the Spokane Arena will be electrified when Elton John and his band play all the hits, all night long. As part of his Greatest Hits Live tour, Elton John will take guests on a musical journey through his five-decade career as he plays all his number one hits and classic album tracks. Tickets go on sale Saturday, February 12 at 10:00 a.m.
Elton John's band includes Davey Johnstone on guitar, Bob Birch on bass, John Mahon on percussion, Nigel Olsson on drums, and Kim Bullard on keyboards. One of the most successful live acts on the road today, Elton and his band put on the kind of concert you will never forget: the entire audience standing, dancing and singing along with much-loved classic songs such as "Your Song", "Daniel", "Rocket Man", "Bennie and the Jets" and many more including selections from The UNION, Elton and Leon Russell's critically acclaimed album on Decca Records available now. The album features a variety of musical genres from R&B, Soul, Gospel, Pop and Rock. Rolling Stone Magazine gave The UNION 5 STARS.
"We are very honored to have Sir Elton John back at the Spokane Arena," said Matt Gibson, General Manager of the Spokane Arena. "This event will be the highlight of the year for the entire region."
The monumental career of international singer/songwriter and performer Elton John spans five decades. He is one of the top-selling solo artists of all time, with 35 gold and 25 platinum albums, 29 consecutive Top 40 hits, and he has sold more than 250 million records worldwide. John holds the record for the biggest selling single of all time, "Candle in the Wind '97," which sold 37 million copies. Since his career began in 1969 he has played almost 3,000 concerts worldwide.
Don't miss your chance to see Elton John when he plays the Spokane Arena on Friday, April 8!
Reserved Seat tickets are $27.00, $77.00 and $137.00 and go on sale Saturday, February 12 at 10:00am at the Spokane Arena Box Office, all TicketsWest Outlets, TicketsWest.com or by calling 800-325-SEAT! Limit of 8 tickets per customer.