Elton John brings Glasgow to its feet
Rocket man Elton John shows no signs of coming back to earth as he delights a packed Scottish crowd, writes James Dunbar

http://entertainment.stv.tv/music/256519-elton-john-brings-glasgow-to-its-feet/
Starting the night off with the haunting "Funeral for a Friend" and then immediately following with the uplifting and energy packed "Love Lies Bleeding"; within two numbers, Elton John had the excited and expectat audience at a packed Scottish Exhibition and Conference Centre exactly where he wanted them, in the palm of his hand.

At 64, Sir Elton's outfits may have become more reserved since the Donald Duck days but his performance last night was as energetic and entertaining as you are likely to see from any artist performing today, irrespective of their age. Dressed in a smart black suit with coat-tails and flashings of blue and white down the arms and back resembling spilled paint, each song ended with him standing on top of his piano pointing to members of the crowd that had caught his eye.

Throughout the whole performance, the atmosphere in the arena was electric and he kept it that way. The strobe lights, in their ever-changing colours, spanned the length and breadth of the arena and two large screens at either side of the stage gave an intimate close up of Sir Elton during the performance. But in many ways, the stage and its backdrop were modest. There were no special effects needed; all eyes were on Elton and his piano.

The crowd were treated to the performance of mega hits such as "Saturday Night's Alright for Fighting", "Crocodile Rock" and "The Bitch is Back". But there were also lesser known songs such as "Take Me to the Pilot" and "Levon" which only diehard fans would know. He also performed three songs from his latest album, The Union, in collaboration with Leon Russell. "Hey Ahab", "Gone to Shiloh" and "Monkey Suit" . They were well received by the crowd and are likely to be staples of future Elton John tours.

In contrast to the showmanship of earlier years, there was a modest tone to the proceedings with Elton telling the audience how lucky he was to do what he did and how grateful he was to the fans for their loyalty over the years. He made particular reference to the public support shown during the birth of baby Zachary and he even wove sections of "Scotland the Brave" into "Crocodile Rock" as a tribute to his Scottish fans, a move that was met with delight by his adoring audience.

After completing the magnificent "Don't Let the Sun Go Down on Me", he left the stage to thunderous applause and cries of "Encore!" After a few minutes had passed John returned to the stage armed with a black marker pen. In a touching show of gratitude towards his fans, John spent close to ten minutes signing autographs and conversing with his fans at the front of the stage before ending the concert with a beautiful rendition of "Your Song" which he dedicated to his loyal public.

It is clear that time has weathered his voice. A combination of ageing and the rock n' roll lifestyle he used to live have resulted in his voice lowering from tenor to baritone, and many of his trademark 'high notes' now elude him. However there is now an added richness to his vocals and many of his songs have now been adapted in such a way that the whole combination works perfectly.

The contribution of John's original drummer Nigel Olsson and guitarist Davey Johnstone, who have been performing in The Elton John Band since the 1970's, should also be noted. After all these years their performances were as vibrant and entertaining as ever. Bob Birch was also sharp on bass guitar. There was the interesting inclusion of Youtube sensations Stjepan Hauser and Luka Sulic on cellos, which added a new dimension to the Elton John Band. Four backing singers, one of which was Sly & The Family Stone matriarch Rose Stone, were also used to support Elton on some of the more vocally challenging numbers.

Altogether, despite his advancing years The Rocket Man shows no signs of slowing down...much to the relief and delight of his millions of followers worldwide.


http://femaleimagination.wordpress.com/2011/06/11/elton-john-replica-red-piano-on-display-sheenhans-of-leicester/






A red grand piano, a replica of one used by Sir Elton John, has gone on display at a Leicester music store. The limited edition instrument, signed by the singer-songwriter, is not only one of 30 made in the world, but is the only one in the UK.
The piano is for sale at £69,000 and a proportion of the proceeds will go the Elton John AIDS Foundation
The Elton John Signature Series Limited Edition Grand Piano has been fitted with an electronic system which allows music files to be downloaded and uploaded to it.
The world-renowned performer has recorded five of his songs on to the piano – Your Song, Tiny Dancer, Rocket Man, Take me to the Pilot, and Candle in the Wind.
Nigel John who has played with his Elton John Tribute show in both the UK and France, with his music being used as wide-spread as Hungary and the USA. He is regarded by those in the know as 'THE' best Elton Tribute. Nigel's interest in Elton John actually began after the tragic death of rock legend Freddie Mercury, and after Elton's new 'hair-do', it became very apparent that they looked very similar.
John Nigel said:

Look forward to seeing everyone when they come along to Sheehans of Leicester on Saturday 18th June from 12 noon when i will be playing this Red Piano in store What a hoot that will be of course im thrilled to bits about this.
Matthew Morrison: 'Elton John team-up glorious'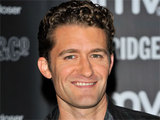 Matthew

Morrison
has revealed that he enjoyed working with Sir
Elton John
on his debut album.
The
Glee
star admitted that it was "surreal" collaborating with the star on the song 'The Elton Collaboration' – a
medley
of 'Rocket Man' and 'Mona Lisas and Mad Hatters'.
He told the
Daily Mail
: "Elton is a fan of the show and I told him I wanted to take two of his songs and do a mash-up. He said I could do anything apart from 'Crocodile Rock'.
"I spent three days going through his catalogue and came up with those two tracks. Being in the studio with him was surreal. It was work but it was glorious work."
Morrison, who plays teacher Will Schuester on
Glee
, also insisted that he is committed to the
musical show
.
He
added
: "When I was first
approached
, I wasn't sure whether it would work. But I was in
South

Pacific
on Broadway at the time and couldn't afford to turn down TV work. So I went along to the audition.
"I knew right away the show was special. It's created its own world. Young fans are exposed to the classics and young men are encouraged to take up dancing. And the older generation are introduced to Kanye West and Lady GaGa, so it's great for everyone."
Morrison recently said that he considers himself to be a "very good boyfriend".
http://www.audiogon.com/cgi-bin/cls.pl?softrock&1312224925
Bernie Taupin who rides the tiger nm, promo lp asylum 1980
| | |
| --- | --- |
| Asking | $8.00 SOLD |
| Condition | 10/10 |
| Days/Views | 8 / 31 |

Description


BERNIE TAUPIN "HE WHO RIDES THE TIGER" ASYLUM 263, 1980 WHITE LABEL PROMOTIONAL PRESSING, RECORD NM, BEAUTIFUL SHINNY LUSTER, COVER NM, CRISP, NO SPLITS, VIVID COLORS. 4.00 USA SHIPPING, 7.00 CANADA, 15.00 OVERSEAS